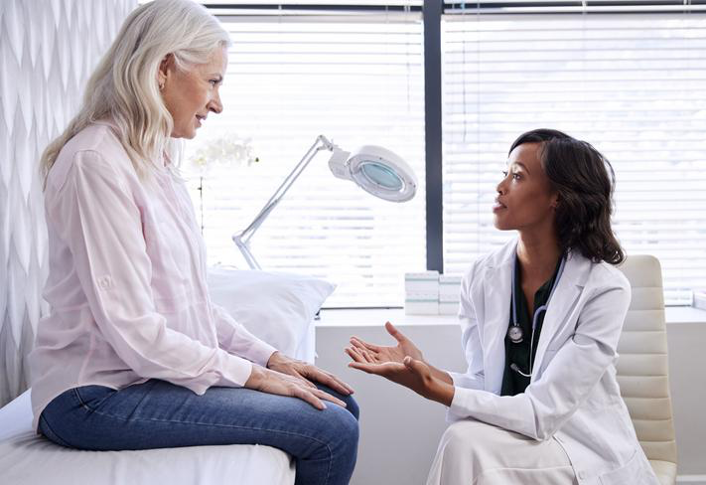 Georgia Urology Helps Women Feel Confident with Two Procedures
During my years of practicing urology, I've been lucky enough to provide care for many patients and earn their trust. By talking to my female patients over the years about their intimate issues, I've learned that many women are often self-conscious about their intimate anatomy or labia. They can experience discomfort while wearing tight clothing, exercising, or intercourse. Some of these women have dealt with these issues all their adult lives while some experienced a change after childbirth, hormone changes, weight loss, or just the passing of time.
Because of this, I decided to begin offering AVIVA Scarless Labiaplasty and Votiva Vaginal Rejuvenation for women to alleviate their discomfort.
Scarless labiaplasty is an office procedure. It's done under local anesthesia and light sedation without the use of cutting or stitches. Votiva Vaginal Rejuvenation is a painless treatment and can be performed on any woman of any age to alleviate vaginal dryness, laxity or feeling of looseness, and much more.
The team at Georgia Urology has always strived to stay on top of technological advances, and I'm honored to have access to Inmode. This allows patients the opportunity to take advantage of a fantastic non-surgical option. I have seen a great need for these operations in the women I treat, and I am so proud to provide services that directly boost their confidence
Keep reading to learn all about these two services I'm now offering through Georgia Urology in with partnership Dr. Inessa Fishman and Aviva Plastic Surgery & Aesthetics.
What is AVIVA Scarless Labiaplasty?
This procedure is a nonsurgical technique that is used to reduce the size of the labia using radiofrequency technology.
Will It Hurt?
The Scarless Labiaplasty is an office procedure that uses injectable numbing medicine and laughing gas without cutting or stitches.
Will There Be Scars?
Instead of traditional tissue-excision surgery resulting in long scars, Georgia Urology uses Radiofrequency technology to tighten and reduce the size of the labia without the risks associated with traditional surgical labiaplasty. Downtime is minimal, with patients typically returning to work within one to two days of the procedure.
What is Votiva Vaginal Rejuvenation?
This is an ideal, painless treatment for the patient experiencing:
vaginal dryness
laxity or feeling of looseness
vaginal burning or itching
mild urinary leakage
painful intercourse
Votiva treatments can be performed on any woman of any age. It is especially well suited for those women who cannot use hormonal replacement.  It is also a great preventative treatment for those ladies who are 2 months or more post-partum to help prevent vaginal laxity from occurring.
What is the Procedure Like?
With the Votiva procedure, a non-invasive, painless radiofrequency energy is delivered to the vaginal tissues. This then stimulates collagen production and immediately tightens the vaginal tissue.
Increased blood flow stimulates growth factors and chemical cascades that help to rejuvenate the vaginal lining, stimulating lubrication, normalizing vaginal pH, reducing mild urinary leakage, decreasing irritation, and eliminating painful vaginal symptoms.
Each treatment has absolutely no pain involved. Patients describe treatment sensation similar to that of a warm massage. Results are immediate and symptoms continue to improve over the following two to three months.
Learn More About Dr. Taghechian
Dr. Shaya Taghechian is a Board-Certified Urologist and is the only physician in Georgia and the Southeastern United States who offers this cutting-edge, non-surgical option for improving the look and feel of the labia. Dr. Taghechian has years of experience treating patients for a variety of vaginal and labial concerns, including vaginal prolapse, post-menopausal vaginitis, stress urinary incontinence, and overactive bladder, among others.
Dr. Taghechian is thrilled to be able to offer these treatments to her female patients. She believes that women should not be afraid or embarrassed to speak up about their vaginal and labial issues, especially when there are painless and innovative ways for them to get relief.  As a woman, mother, and highly trained and experienced Urologic Surgeon, Dr. Taghechian brings a special level of expertise to the realm of intimate health and wellness, and sexual health and function. She will put you right at ease from your first meeting and make sure to answer all of your questions.
Don't trust your care and body to somebody who has no knowledge of the delicate structures and tissues of the vagina. Visit with Dr. Shaya Taghechian, a Board-Certified Urologist who will offer you the greatest and most gentle care with surgically-experienced hands and who treats her patients like family.
Interested in a consultation regarding your vaginal and labial issues? Call Aviva Plastic Surgery & Aesthetics at 678-974-8435 to make an appointment.
https://www.gaurology.com/wp-content/uploads/Picture1-2.png
485
706
Lizzi Skipper
https://www.gaurology.com/wp-content/uploads/georgia-urology-logo.png
Lizzi Skipper
2020-03-16 16:25:01
2020-03-16 16:25:01
Georgia Urology Helps Women Feel Confident with Two Procedures