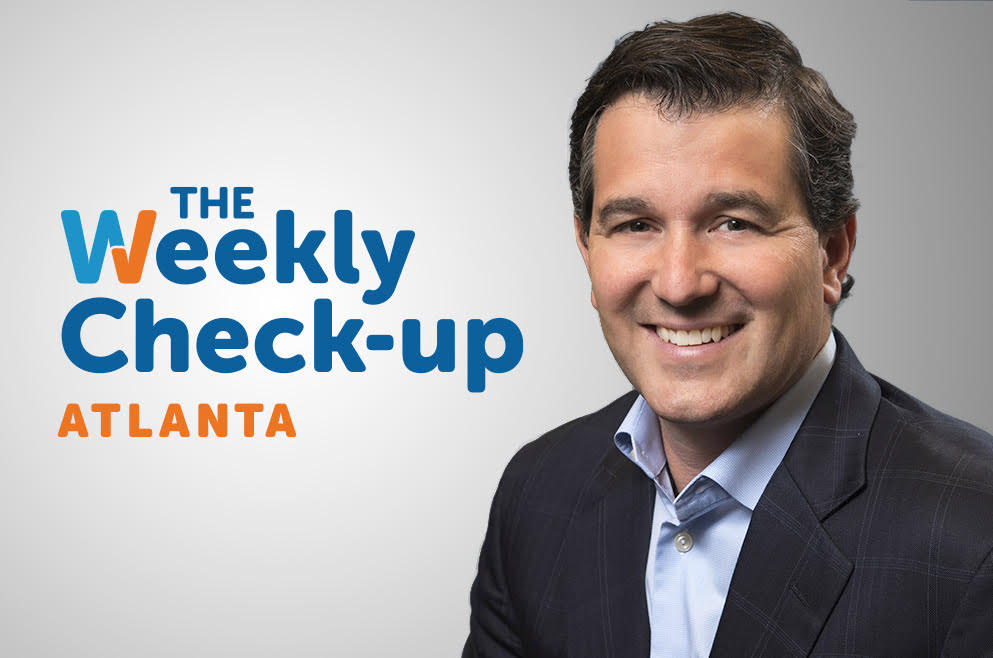 Dr. Daniel Canter Appeared on "The Weekly Check-Up" on WSB Radio
On Sunday, September 20, 2020, Georgia Urology's Dr. Daniel Canter appeared as a guest on "The Weekly Check-Up" on News/Talk WSB Radio.
Dr. Canter and host, Dr. Bruce Feinberg, discussed the advancements in diagnosing and treating prostate cancer, what options patients have in their treatment, and took questions from callers on the prostate in general.
Dr. Canter is head of Georgia Urology's Advanced Prostate Cancer team, a cohort of urology experts intended to help treat advanced prostate cancer. He also leads Georgia Urology's clinical research efforts. Dr. Canter is a graduate of New York University, cum laude, and received his medical degree from George Washington University School of Medicine where he graduated as valedictorian of his class. He completed his residency in urology from the University of Pennsylvania and continued his studies to pursue a fellowship specialized in urologic oncology at the Fox Chase Cancer Center.
At Georgia Urology, Dr. Canter sees patients at the Glenridge and Decatur offices. He has also received multiple honors and awards, including the American College of Surgeons Young Fellow's Mentorship Program and the Outstanding Scholar in Urology Award from the University of Pennsylvania's Urology Department.
During the show, Dr. Canter and Dr. Feinberg discussed growing worry over patients avoiding doctor's visits due to COVID-19 concerns, and therefore missing opportunity to be diagnosed for illnesses like prostate cancer. Additionally, Dr. Canter described new advancements in diagnostic technology and treatments of prostate cancer that are less invasive than traditional routes.
"It's really an exciting time in prostate cancer because of the new possibilities for therapy. There's a whole new list of therapies for men with prostate cancer that are significantly improving their quality of life and their overall survival, and we have these new tests to help us direct treatments to patients to make sure their living longer lives and good quality years while they're still being treated for their prostate cancer. And a lot of this didn't even exist about a year or 18 months ago."
Prostate cancer is the leading cancer in men and is extremely common. It's important to discuss with your physician when to routinely check for signs and symptoms.
Do you have questions about yourself or your loved ones in regard to prostate cancer? Did you miss Dr. Canter on "The Weekly Check-Up" on Sunday, September 20? See below for the full segment.
To make an appointment with a Georgia Urology physician, schedule online or call one of our office locations.
https://www.gaurology.com/wp-content/uploads/unnamed-1-8.jpg
658
993
Lizzi Skipper
https://www.gaurology.com/wp-content/uploads/georgia-urology-logo.png
Lizzi Skipper
2020-09-25 11:48:06
2021-12-28 15:14:47
Dr. Daniel Canter Appeared on "The Weekly Check-Up" on WSB Radio