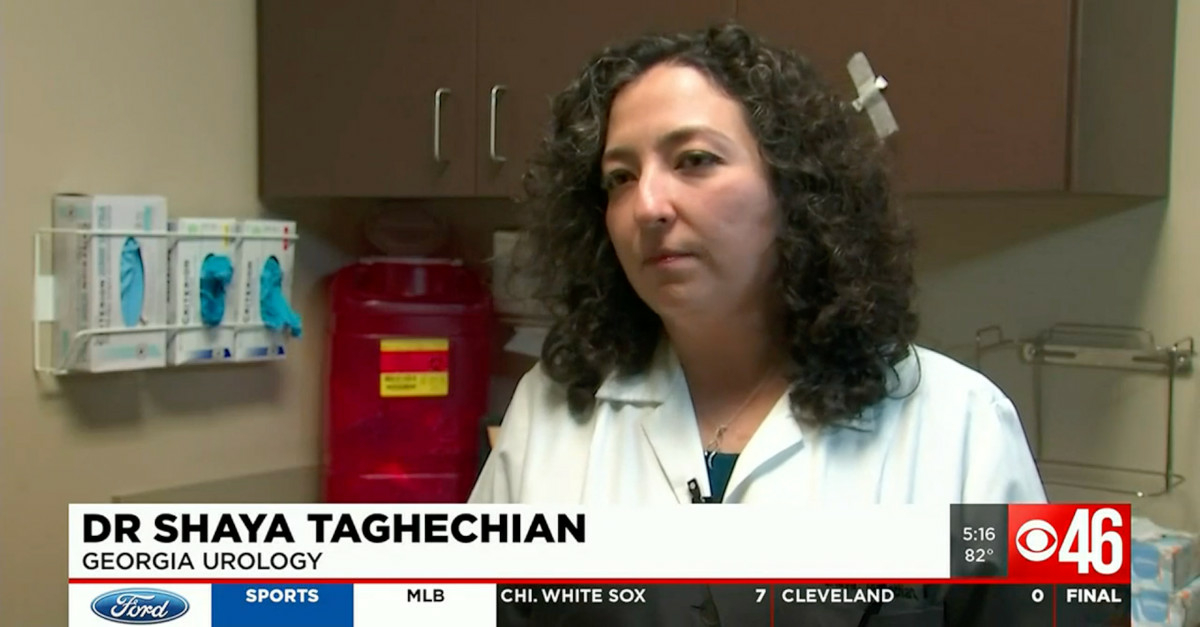 Dr. Shaya Taghechian Discusses the Rising Interest in Vasectomy on CBS46 News
CBS46 News featured Georgia Urology's Dr. Shaya Taghechian on July 13, 2022, to discuss the significant increase in vasectomy consultations. As a result of this influx, Georgia Urology vasectomy consultations have tripled, currently averaging more than 30 a day.
A vasectomy is an outpatient procedure that takes approximately 30 minutes, has a short recovery time, and patients often experience very little pain or discomfort. Intended to be permanent, vasectomies are a great option for men who are seeking a safe, effective, and long-term family planning method.
Georgia Urology offers non-invasive vasectomy procedures, vasectomy reversals, and microsurgical reversals. As a leader in the field, Georgia Urology performs more than 2,100 vasectomies each year.
Read the full story on CBS46.com or watch the full segment below.
Visit our website for more information on vasectomy or to schedule a consultation online with a Georgia Urology physician.
https://www.gaurology.com/wp-content/uploads/dr-shaya-news.jpg
627
1200
Aakiem Philippe
https://www.gaurology.com/wp-content/uploads/georgia-urology-logo.png
Aakiem Philippe
2022-08-01 16:11:40
2022-08-02 13:45:41
Dr. Shaya Taghechian Discusses the Rising Interest in Vasectomy on CBS46 News