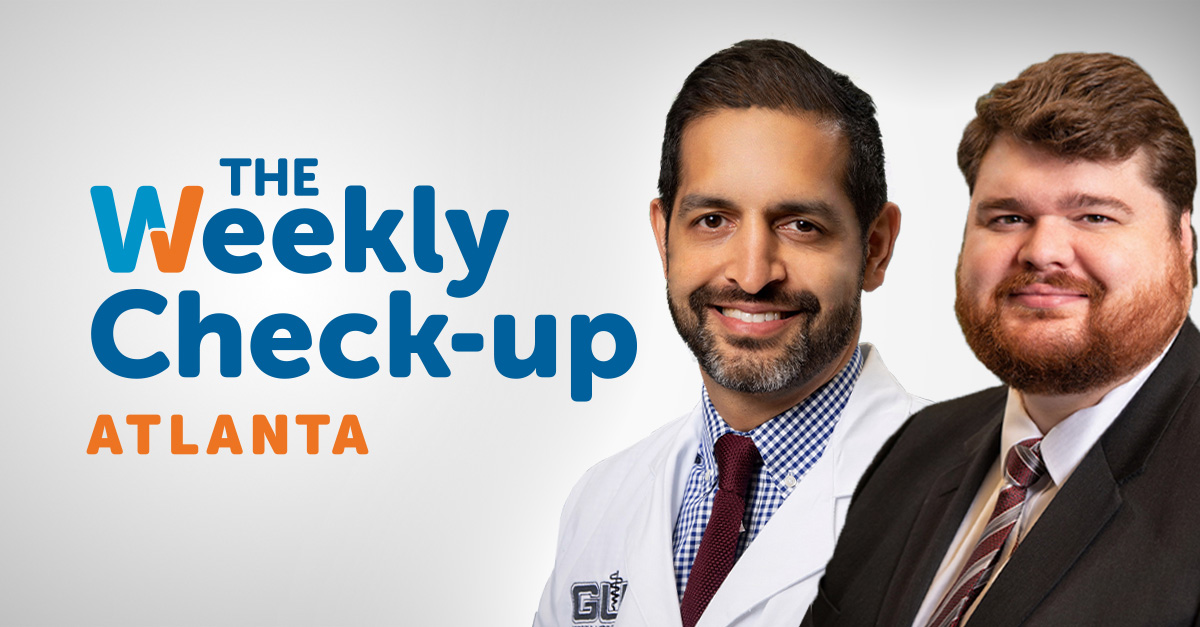 Drs. Prabhakar Mithal and Michael Kemper Appeared on "The Weekly Check-Up" on WSB Radio
On Sunday, December 5, 2021, Georgia Urology's Dr. Prabhakar Mithal and Dr. Michael Kemper appeared on "The Weekly Check-Up" on News/Talk WSB Radio.
During the show, Dr. Mithal, Dr. Kemper, and host Dr. Bruce Feinberg discussed several urologic topics, including kidney stones, kidney stone prevention, and enlarged prostate (BPH) treatment. They also took several questions from callers.
While discussing kidney stones, Dr. Mithal emphasized that "the classic kidney stone presentation is a sudden onset of severe pain in a patient's upper back, the side of the body, or somewhere in the abdomen." When the pain appears in waves, it is termed "renal colic." Too much calcium in the kidneys can obstruct urine from passing and stretch out the kidney, producing the characteristic extreme pain. Many stones, while painful, can usually pass on their own. However, a stone too large to pass on its own must be removed.
Dr. Mithal also stressed the importance of hydration as a preventative measure for kidney stones. He encouraged listeners to drink 3 liters of water a day to dilute their urine and minimize the effect of salt in the diet.
With his expertise in men's health, Dr. Kemper outlined how procedures for BPH are classically utilized after certain medical therapies are unsuccessful. He explained, "once a patient has persistent symptoms of BPH, urinary tract infections or bladder stones, solutions outside of medical therapy are necessary." For example, he named the GreenLight Laser Therapy, transurethral resection of the prostate (TURP), and holmium laser enucleation of the prostate (HoLEP) as effective clinical options.
Kemper then advocated the UroCuff test and Cystoscopy early in the diagnosis process for BPH to reduce the risk of long-term bladder dysfunction on the kidney. The UroCuff test enables physicians to examine overall bladder function while looking at the force of the urine stream, pressure in the bladder, and the amount of urine leftover after voiding. Cystoscopy provides a close look inside the bladder and prostate.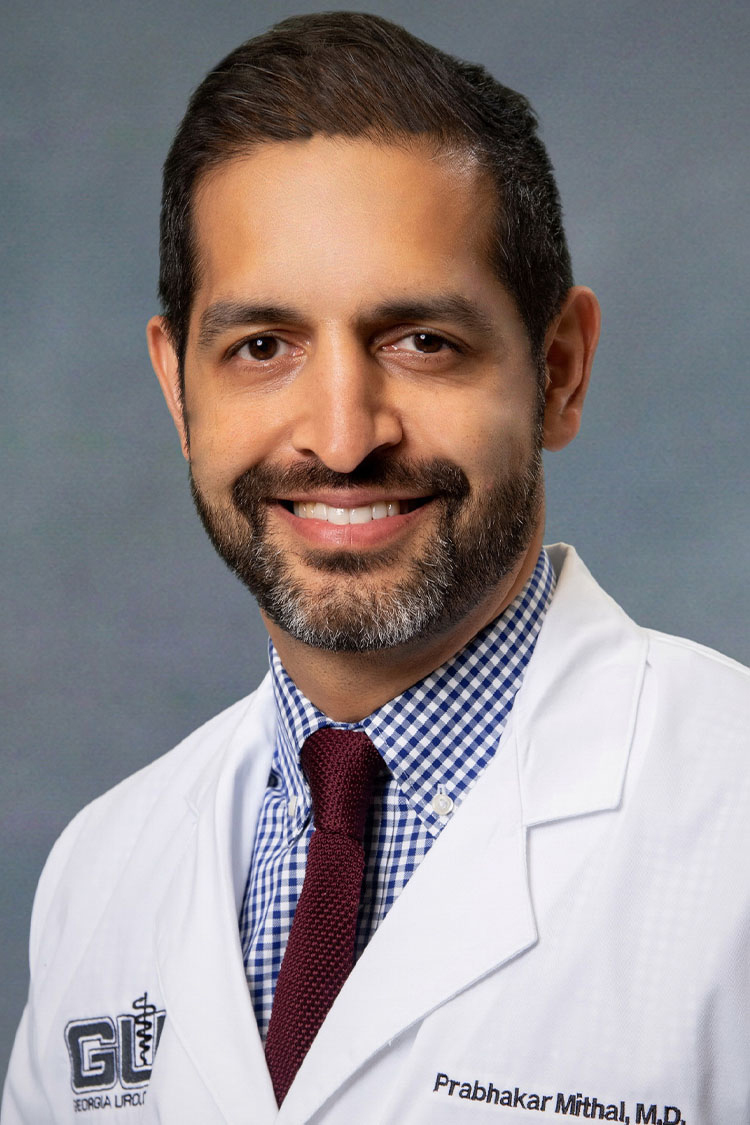 Dr. Prabhakar Mithal completed his Bachelor's degree in Brain and Cognitive Science (Neuroscience) at MIT and then went on to complete medical school at UMass Medical School. His 6-year residency took place at University of Rochester Medical Center in Rochester, NY. He gained extensive clinical experience in all aspects of general urology, including a high volume of robotic surgery during residency. It was through a combination of clinical work, volunteer work and research on surgical simulation that he developed his interest in treating kidney stones. Dr. Mithal also presented his research work at international conferences multiple times and had his work published in multiple peer-reviewed journals. At Georgia Urology, Dr. Mithal sees patients at the Fayetteville office.
Dr. Michael Kemper graduated with a Bachelor of Science from the University of Michigan and completed medical school at Albany Medical College. Dr. Kemper subsequently completed his urology residency at the Medical College of Georgia at Augusta University and a fellowship in sexual medicine and men's health at Nova Southeastern University. Dr. Kemper specializes in lifestyle urology, including erectile dysfunction, incontinence, and enlarged prostate (benign prostatic hyperplasia). He focuses strongly on penile prosthetics and erectile dysfunction restoration surgery. In 2021, Dr. Kemper received the Center of Excellence designation for GreenLight Laser Therapy, a recognition awarded to physicians who have demonstrated a high degree of experience with the procedure and commitment to delivering effective, long-lasting therapy to patients suffering from BPH. At Georgia Urology, Dr. Kemper sees patients at the Decatur, Conyers, and Lithonia offices.
Did you miss Dr. Prabhakar Mithal and Dr. Michael Kemper on "The Weekly Check-Up" on Sunday, December 5? Listen to the full segment now.
Schedule an appointment with the expert physicians at Georgia Urology.
https://www.gaurology.com/wp-content/uploads/gu-wcu-mithal-kemper.jpg
627
1200
Annice Wyatt
https://www.gaurology.com/wp-content/uploads/georgia-urology-logo.png
Annice Wyatt
2021-12-17 10:04:25
2023-03-11 12:35:49
Drs. Prabhakar Mithal and Michael Kemper Appeared on "The Weekly Check-Up" on WSB Radio