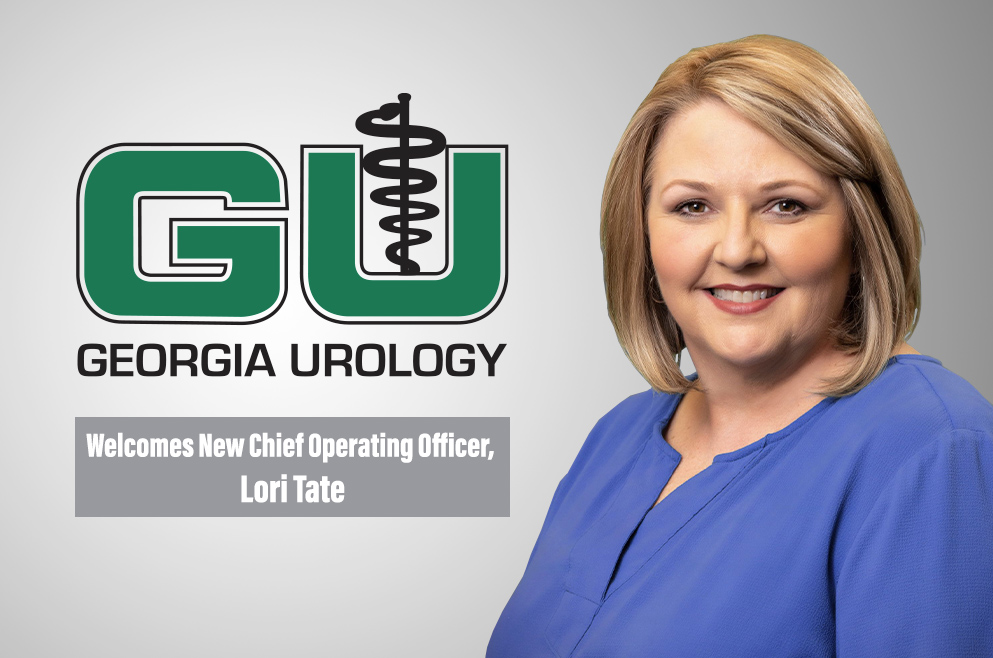 Georgia Urology Appoints Lori Tate as Chief Operating Officer
Georgia Urology — the largest urology practice in the Southeast and the fifth largest of its kind in the country — has appointed Lori Tate as its Chief Operating Officer.
Tate brings to the role nearly two decades of medical practice operational experience, including the last three years at Georgia Urology. Her responsibilities include supporting the practice's more than 60 providers and making sure the overall operations at Georgia Urology run smoothly. Tate will provide the team what it needs to continue to enhance the high level of care patients have come to expect from Georgia Urology.
"I'm excited and honored to have the opportunity to step into this role and help build upon Georgia Urology's already great reputation," says Tate. "I want to make a positive impact for our patients, and that starts with helping our providers and staff be the best they can be. After all, they are the people who provide world-class healthcare to our patients."
According to Tate, continuing to enhance the patient experience at Georgia Urology is a key priority. "Patient care is always top of mind for us," Tate explains, "so that's where I expect to maintain my focus. We're all patients at some point in our lives. When I assess our patient processes, I ask myself if this is the experience I would want myself or my family to have. Georgia Urology's physicians feel the same, and their dedication to both patients and staff inspires me to do my best."
https://www.gaurology.com/wp-content/uploads/gu-welcomes-lori-tate.jpg
658
993
Annice Wyatt
https://www.gaurology.com/wp-content/uploads/georgia-urology-logo.png
Annice Wyatt
2021-02-26 17:21:05
2021-05-20 13:38:04
Georgia Urology Appoints Lori Tate as Chief Operating Officer