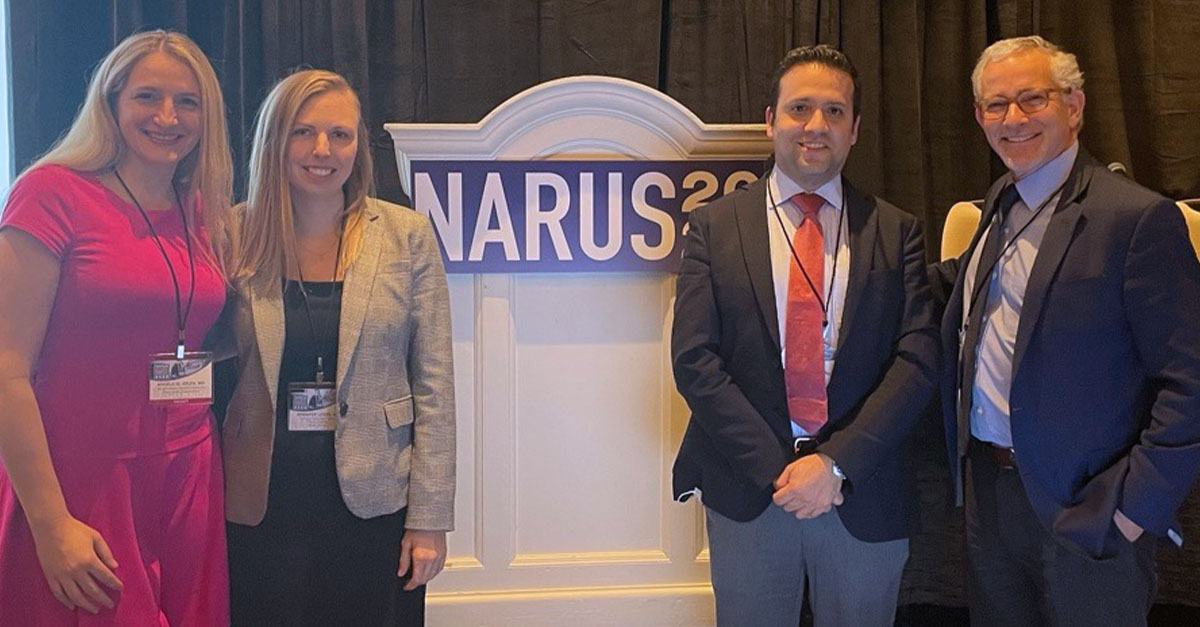 Georgia Urology Pediatrics Receives Honors at the North American Robotic Urology Symposium
Georgia Urology remains at the forefront of pediatric robotic surgery, and its efforts were honored at the North American Robotic Urology Symposium (NARUS), February 10-12 in Las Vegas, Nevada.
Georgia Urology fellow Dr. Maggie Lovin received a NARUS award for best pediatric reconstruction video, which was presented at the event. This was based on a research paper entitled "Two is Company, Three's a Crowd: Ureteral Triplication with Ectopic Middle Ureter Treated with Robotic Ureteroureterostomy," which was penned by Dr. Lovin, Dr. Andrew Kirsch, and Dr. Shuvro De.
The paper examined a rare pediatric case of ureteral triplication and the robotic procedure to correct the condition. The patient had three ureters instead of one. The middle ureter ended outside the bladder, causing incontinence. The surgeons attached the middle ureter to the upper ureter, which diverted the urine into the bladder thus curing the incontinence.
"I've never seen a case like this in more than 20 years of practice," says Dr. Kirsch, Medical Director at Georgia Urology, and Chief of Pediatric Urology and Director of Robotic Surgery at Children's Healthcare of Atlanta (CHOA). "Dr. Lovin gave an excellent presentation of this complicated case and the complexity of the surgical approach."
Dr. Kirsch was on hand at NARUS to accept the award on behalf of Dr. Lovin. Additionally, Dr. Kirsch, one of the event's invited lecturers, spoke on the treatment of complex ureteral reconstruction.
"Georgia Urology is grateful to work with CHOA as it's one of the busiest robotic surgery programs in the country," Dr. Kirsch explains. "This case is an example of the type of complex urinary tract reconstruction we perform robotically. It's an honor to use the latest technology to help enhance the quality of life of our patients."
https://www.gaurology.com/wp-content/uploads/narus-andrew-kirsch.jpg
627
1200
Lizzi Skipper
https://www.gaurology.com/wp-content/uploads/georgia-urology-logo.png
Lizzi Skipper
2022-03-25 09:00:54
2023-01-18 10:17:55
Georgia Urology Pediatrics Receives Honors at the North American Robotic Urology Symposium