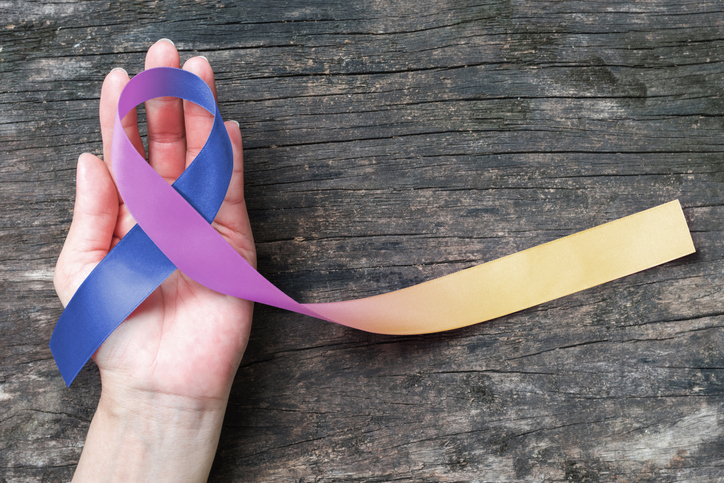 Georgia Urology Use Innovative Technology to Treat Bladder Cancers
Blue Light Cystoscopy with Cysview improves fight against bladder cancer
Physicians with Georgia Urology, the largest urology practice in the Southeast, are among a select number of medical professionals nationwide using Blue Light Cystoscopy with Cysview. This assists in detecting papillary cancer of the bladder in patients with known or suspected bladder cancer. Cysview is the only FDA-approved imaging agent for use with blue-light cystoscopy.
Georgia Urology physicians are currently using Blue Light Cystoscopy with Cysview at Northside Hospital Forsyth in Cumming, one of only three sites in the state offering this state-of-the-art technology.
"Blue Light Cystoscopy with Cysview is a game changer," said Dr. Adam Mellis of Georgia Urology. "It is rapidly becoming the standard of care for patients with bladder tumors."
Bladder cancer is the sixth most commonly diagnosed cancer in the U.S. The American Cancer Society estimates that 72,570 new cases of bladder cancer are diagnosed each year. Between 50 to 80 percent of patients will have their bladder cancer recur, making it the highest recurrence rate of any form of cancer.
Early detection is key. To remove cancerous tissue, surgeons perform a procedure known as the transurethral resection of the bladder tumor (TURBT). During the procedure, doctors typically use white-light cystoscopy to spot suspicious lesions. However, when physicians use white-light cystoscopy alone, they can potentially miss harder-to-see tumors.
Adding Blue Light Cystoscopy with Cysview to the TURBT process allows more elusive tumors that may be present to become more visible. It causes the tumors to stand out against normal bladder tissue, making it easier for the doctor to identify and remove them.
"I am such an advocate for it because it provides so many benefits for my patients," Dr. Mellis explained. "It has the potential to catch cancers that may have been missed otherwise using standard white-light cystoscopy. This, in turn, may lead to better outcomes for patients."
Georgia Urology is the largest urology practice in Atlanta and throughout the Southeast. Georgia Urology has more than 30 locations and six ambulatory surgery centers. The practice is comprised of more than 40 physicians, many of whom are fellowship-trained and hold advanced specialty training in oncology, robotic surgery, laparoscopy, infertility, incontinence and pediatrics. Georgia Urology physicians use state-of-the-art diagnostic equipment and advanced treatment techniques, including robot-assisted technology and minimally-invasive procedures, in order to manage all urological problems in men, women, and children. It is the practice's mission to inform and partner with patients to develop a personalized, compassionate, and comprehensive treatment plan for all of their urological conditions.
About Blue-Light Cystoscopy with Cysview: Physicians deliver the imaging solution (Cysview) into the bladder about an hour prior to the cystoscopy and is absorbed by cancerous tissue. The doctor inserts a long thin tube into the bladder. After first using white light, the doctor switch to blue light mode. The preferential uptake of Cysview by malignant cells causes other hard-to-see tumors that may be present become more visible. Cysview is for use in the cystoscopic detection of non-muscle invasive papillary cancer of the bladder among patients suspected or known to have lesion(s) on the basis of a prior cystoscopy. Cysview is used with the Karl Storz D-Light C Photodynamic Diagnostic (PDD) system to perform cystoscopy with the blue light setting as an adjunct to the white light setting.
https://www.gaurology.com/wp-content/uploads/iStock-1146142520.jpg
483
724
Georgia Urology
https://www.gaurology.com/wp-content/uploads/georgia-urology-logo.png
Georgia Urology
2018-10-26 12:09:02
2022-05-13 17:46:02
Georgia Urology Use Innovative Technology to Treat Bladder Cancers