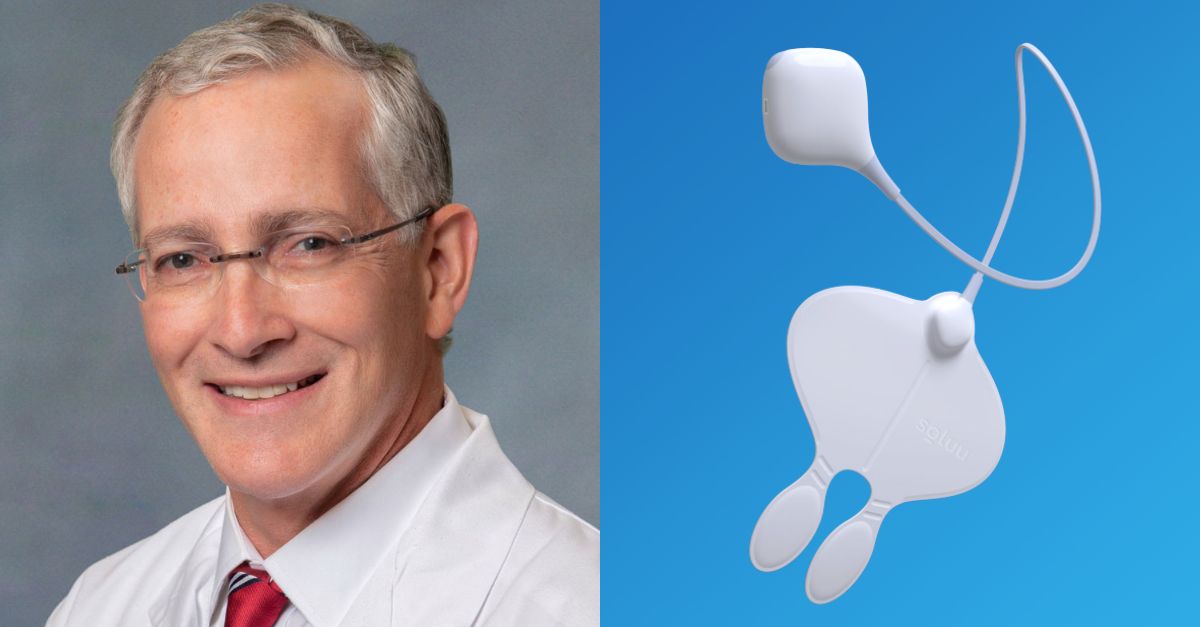 Georgia Urology Urologist Develops Groundbreaking Bedwetting Treatment Device
Acclaimed urology thought leader Dr. Andrew Kirsch introduces Soluu® to help meet great demand
Georgia Urology – the largest urology practice in Georgia – recognizes its medical director Dr. Andrew Kirsch for his groundbreaking work in the treatment of bedwetting. Dr. Kirsch is currently developing Soluu®, a game-changing device for remedying nighttime bedwetting in children.
"Right now, there's not a lot out there in terms of effective bedwetting treatment," says Dr. Kirsch. "As kids get older and don't outgrow bedwetting, they rely on medications, which are only 50% to 60% effective. Current moisture-sensing bedwetting alarms are only 50% to 60% effective, are messy and loud, and most stop using them for these reasons. And bedwetting has a negative emotional and detrimental quality-of-life effect on kids and their families. So, there's a great unmet need for a better product for millions of children suffering from bedwetting."
Soluu®, which Dr. Kirsch is co-developing with Brazilian pediatric urologist, Dr. Ubirajara Barroso, Jr., and their company Global Continence Inc. offers a whole new approach to bedwetting treatment. The novel and patented device is non-invasive. It features a humidity sensor and electrodes located on pads placed in the child's own undergarments. The sensor detects moisture or drops of urine. Once it detects moisture, the device's electrodes automatically send a signal to the user's sphincter muscle, which stimulates the muscle to close and the bladder to relax, halting wetting. Simultaneously, it sends a message to a parent or caregiver's phone.
"The patient's caregiver then wakes up the child," Dr. Kirsch explains. "This allows the child to sense a full bladder, not wet clothes, and sheets, and lets them know it's time to go to the bathroom. This changes the connection between the brain and the bladder, a process called neuroplasticity."
Thus far, Soluu® has been receiving strong positive feedback at urology conferences. Global Continence is continuing with product trials and studies, which may then lead to approval by the U.S. Food & Drug Administration (FDA) and other international regulatory agencies. According to Dr. Kirsch, Global Continence will likely begin manufacturing Soluu® in approximately one year.
The Soluu® project furthers Dr. Kirsch's reputation as a thought leader in the field of pediatric urology. Parents can choose Georgia Urology's wholly owned subsidiary, Georgia Urology Pediatrics, with confidence, knowing their children will receive premier urological care.
The HAWK (Help Awaiting Wet Kids) Clinic at Georgia Urology Pediatrics provides specialized care for children with wetting issues, including bedwetting and other forms of abnormal urination.
To schedule an appointment with Dr. Kirsch or another Georgia Urology Pediatrics provider visit GaUrology.com.
To make an appointment with the HAWK Clinic at Georgia Urology Pediatrics, call 404-252-5206.
https://www.gaurology.com/wp-content/uploads/Soluu-Website-Article-Featured-Image.jpg
627
1200
Aakiem Philippe
https://www.gaurology.com/wp-content/uploads/georgia-urology-logo.png
Aakiem Philippe
2023-08-30 12:30:06
2023-08-30 12:30:06
Georgia Urology Urologist Develops Groundbreaking Bedwetting Treatment Device