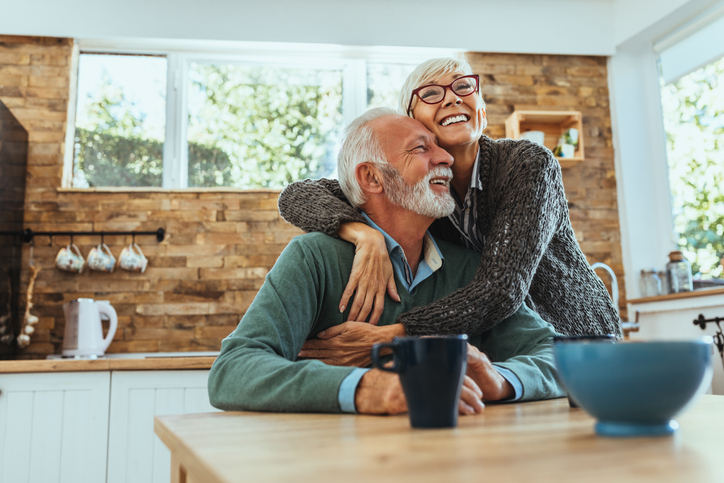 A Great Patient Story from Georgia Urology
You cannot know how picky my husband and I are about healthcare. My husband is an ICU nurse and I'm a laboratory technician, so we see, we know and we understand the commitment it takes to make a place like Scottish Rite happen.
I could go on and on about our experiences, and I remember them vividly even though they happened more than a year and a half ago. Our 18-month-old son came to Scottish Rite with hydronephrosis. By that point, we were completely shell-shocked, as well as anxious about our son's impending surgery. We had come from another children's hospital at which we encountered dozens of problems, lethargic and less-than-knowledgeable staff and doctors who didn't even treat us like we were a number.
We had been told that the hydronephrosis had gotten to the place where our son needed an incredibly invasive surgery with an extended recovery time and a huge incision. We got all the way to the day before the surgery—and then we backed out. It has been one of the best decisions of our lives.
We frantically called our pediatrician to see if he could get us to another specialist and whether the wait time would sacrifice our baby's health. Within six hours, we had a new game plan. Our pediatrician spoke with Andrew Kirsch, M.D., a doctor with Georgia Urology Pediatrics, and we were able to see him in a couple weeks.
Dr. Kirsch's approach was entirely different. He suggested surgery, but with a very small incision—one that would be virtually undetectable and could help protect our son's body image in the future. I've never known another surgeon before or since who cared that much about how my baby thinks of his body when he's 16.
I cannot speak highly enough about Dr. Kirsch's staff at Meridian Mark, the radiology staff at Scottish Rite and the Nuclear Technician. We encountered loving, caring people who showed us that going above and beyond can be the norm! When there were problems, the staff did everything to make our child as comfortable as possible. The sedation and recovery before and after surgery was flawless. The social worker and nurses kept us informed every minute of the surgeries. His IVs were so easy and painless to him, he didn't mind at all. I never knew healthcare could be like this.
We know, after five surgeries on our baby—two at Scottish Rite—that kids are not little adults. We never had to "chase" my son's pain. Staff members were always completely on top of it. That is exactly how pain should be addressed, especially in infants and children.
You don't forget the little things. The cleanliness of the hospital was impeccable. We had techs and nurses giving us diapers and wipes before we even knew we needed them. Parking attendants, transport personnel, receptionists (waiting with crayons and coloring books), the awesome train in the lobby—it all matters!
We are discerning customers to say the least. While no place can be 100 percent perfect, Children's is the closest I've ever seen.
My baby's name is Hollis. He is our world. Thank you isn't enough for the impact you made on his life.
https://www.gaurology.com/wp-content/uploads/iStock-1125719715.jpg
483
724
Georgia Urology
https://www.gaurology.com/wp-content/uploads/georgia-urology-logo.png
Georgia Urology
2013-11-12 13:47:42
2020-03-30 16:24:08
A Great Patient Story from Georgia Urology