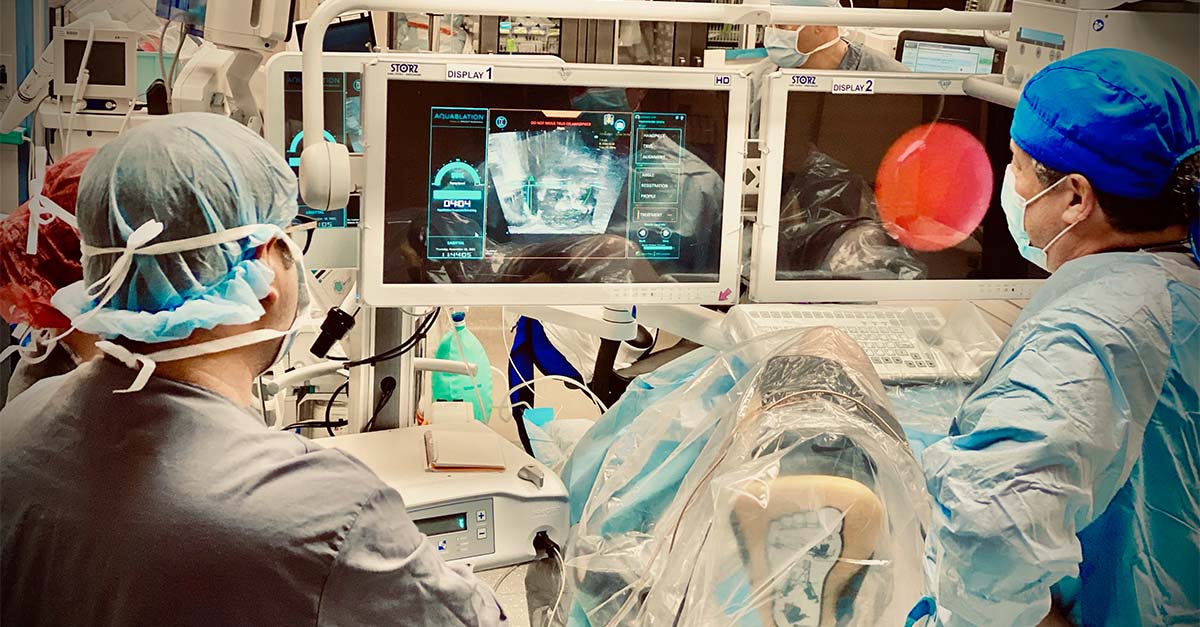 Dr. Lewis Kriteman Performs 200th Aquablation, Helps Lead Charge of Groundbreaking Treatment for Enlarged Prostate
Georgia Urology strives to remain at the forefront of the latest procedures, technology, and best practices. Having recently completed his 200th Aquablation procedure at Northside Hospital Forsyth, Dr. Lewis Kriteman is the perfect example of this in action.
Aquablation therapy is used to treat benign prostatic hyperplasia (BPH), also known as enlarged prostate. This robotic procedure has proven to be safe, minimally invasive, and effective. The surgeon uses a heat-free waterjet controlled by robotic technology to remove prostate tissue. Since less heat energy is used to remove the tissue, it doesn't necessarily affect the structures around the prostate. This helps preserve sexual function in the patient more so than other procedures have in the past.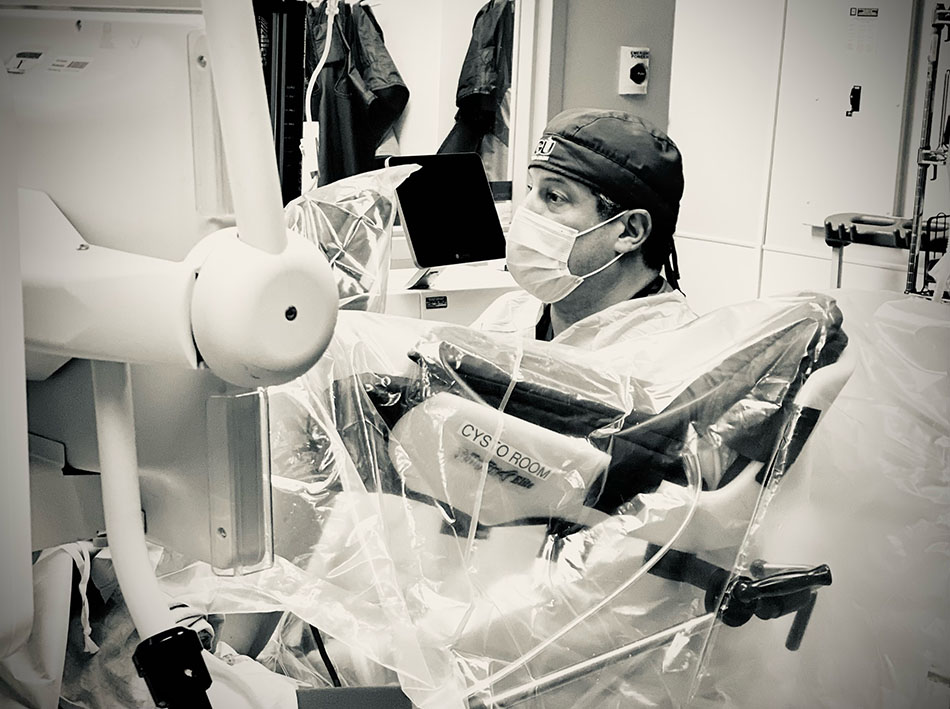 "Aquablation can be considered the Swiss Army Knife of BPH procedures because we really can do any size or any shape of prostate," Dr. Kriteman says. "It gives us quite a tool to take care of patients and improve their symptoms. Even prostates that have previously had other procedures done on them can still be treated with Aquablation."
As time has passed, although the procedure remains the same, Dr. Kriteman says he's refined the process. He uses techniques to prevent any significant bleeding that could occur. Additionally, this refinement allows patients with smaller prostates to have an outpatient experience. And since he completed his 100th procedure in the fall of 2020, Aquablation is now covered by Medicare, which gives more men access to the surgery.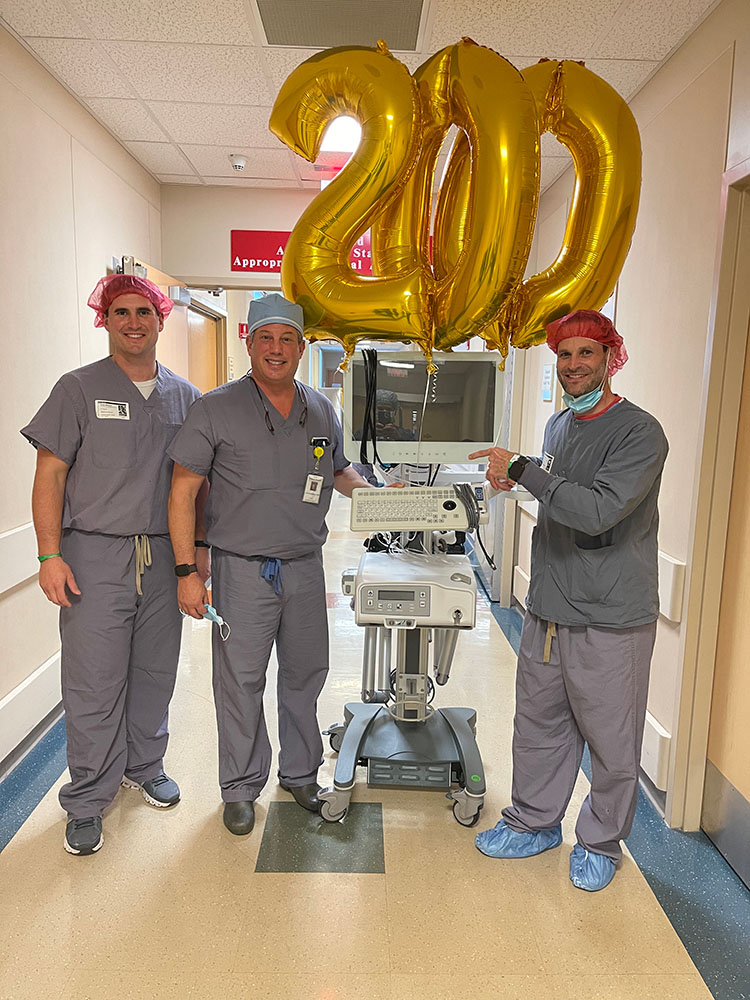 In addition to being among a small group of urologists with this much Aquablation experience, Dr. Kriteman teaches the procedure to doctors from all over the world. While Dr. Kriteman trains some urologic surgeons in person, others learn virtually. Thanks to technology, these physicians can go online and interact with Dr. Kriteman in real-time. During some teaching sessions, Dr. Kriteman says he's had participating surgeons from as many as 11 different time zones.
"Although I perform a lot of these procedures, it's just as rewarding to spread the word and knowledge of how to do Aquablation to others," he explains.
Since the inception of the procedure, Georgia Urology has been at the center of performing Aquablations. More than 10 Georgia Urology surgeons have been introduced to the procedure and are now doing it on a regular basis. Collectively, Georgia Urology physicians have done more Aquablations than any other practice in the nation.
"When it comes to Aquablation, we're by far the most experienced urology practice in the country," Dr. Kriteman says. "It's truly an honor and a privilege to help lead the charge of this groundbreaking procedure."
https://www.gaurology.com/wp-content/uploads/200th-aquablation-procedure.jpg
627
1200
Lizzi Skipper
https://www.gaurology.com/wp-content/uploads/georgia-urology-logo.png
Lizzi Skipper
2022-02-09 12:14:52
2022-02-09 15:02:51
Dr. Lewis Kriteman Performs 200th Aquablation, Helps Lead Charge of Groundbreaking Treatment for Enlarged Prostate