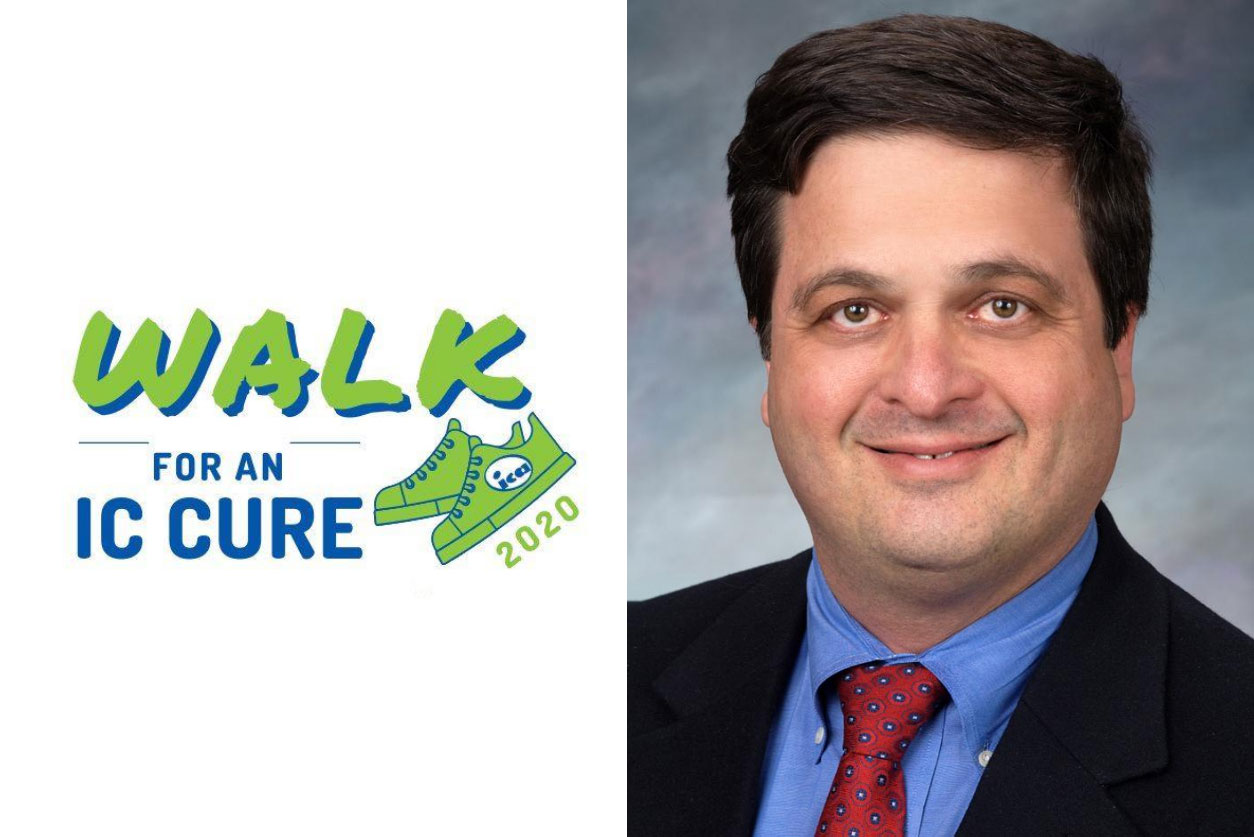 Dr. Proctor Continues the Annual Event to Host ICA Walk for an IC Cure in Cartersville, Georgia
With masks, hand sanitizer, and socially distancing, Georgia Urology's Dr. Jeffrey Proctor will continue to host the annual ICA Walk for an IC Cure in Cartersville, Georgia.
Georgia Urology's Dr. Jeffrey Proctor serves as the ICA Medical Advisory Board Member and practices at our Acworth and Cartersville offices. He graduated from New York Medical College, where he received the Sprague Carlton, MD. Award for Proficiency in Urology. He completed both his internship and residency at New York Medical College. His areas of expertise are interstitial cystitis, overactive bladder, bladder Botox, and InterStim Therapy.
Interstitial cystitis/bladder pain syndrome (IC/BPS) is recurring pelvic pain, pressure, or discomfort in the bladder and pelvic region, often associated with urinary frequency (needing to go often) and urgency (feeling a strong need to go).
"More than 12 million people in the United States suffer from IC, and it can affect anyone," says Dr. Proctor. "I've seen countless cases, and IC can have a dramatic, often negative impact on the quality of life. We must continue to raise awareness and strive for a cure. Events such as the ICA Walk for an IC Cure will help us get there, one step at a time."
This year, the walk will take place on October 17, 2020, at Dellinger Park "Vita Course" and Pavilion 3 located at 100 Pine Grove Road, Cartersville, Georgia US 30120.
The event will include:
Remarks from Dr. Proctor
Remarks from ICA board members Mike Greenwell, ICU Chair and Irma Rodriguez, ICA Past Chair
Stretching
A one-mile walk through Dellinger Park
A meet-n-greet with healthcare providers, ICA board members, fellow IC/BPS patients, and caregivers following the walk.
In addition to the in-person walk in Cartersville, there will also be the option for a virtual walk.
Registration for the event, both the in-person and virtual option, is now open. Registration for the in-person event is $20 (includes a t-shirt). Children under 16 are free (t-shirt is not included).
By registering, you will be taking the steps to:
Raise funds to advance IC/BPS research, education, and advocacy
Promote IC/BPS awareness in local communities
Create communities of support for IC/BPS patients and families
https://www.gaurology.com/wp-content/uploads/walk-for-ic-cure-dr-jeffrey-proctor.jpg
837
1254
Annice Wyatt
https://www.gaurology.com/wp-content/uploads/georgia-urology-logo.png
Annice Wyatt
2020-07-23 21:08:32
2023-01-18 10:39:44
Dr. Proctor Continues the Annual Event to Host ICA Walk for an IC Cure in Cartersville, Georgia