Combined rating across 10+ review sites! Read what patients are saying on:
Reputation Summary
Jeffrey G. Proctor, M.D.

2022
Castle Connolly
Top Doctor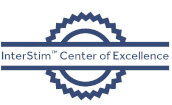 Dr. Proctor completed his undergraduate degree at the University of California at Irvine, where he also received his Master of Science in molecular biology and biochemistry. He then graduated from New York Medical College, where he received the Sprague Carlton, M.D. Award for Proficiency in Urology. He completed both his internship and residency at New York Medical College. Dr. Proctor served as Lieutenant Commander in the Navy at the Naval Hospital Pensacola, where he served as Chief of Urology.
Dr. Proctor's areas of urologic expertise are interstitial cystitis, overactive bladder, bladder Botox, Axonics, and InterStim Therapy.
Dr. Proctor has been involved in national research protocols including interstitial cystitis (IC) study where he served as principal investigator for a national, multi-center study. Dr. Proctor is board-certified by the American Board of Urology and is a member of the American Urological Association, Southeastern Section of the American Urological Association, Society for Infection and Inflammation in Urology, and the GAG Society. He also serves on the Board of the Cobb County Medical Society.  Dr. Proctor has been named as President of the Society for Infection and Inflammation in Urology (2013-2104). He is also a member of the Interstitial Cystitis Association's (ICA) Medical Advisory Board and served as MD Chair of a continuing medical educational (CME) program. The program, titled Conquering IC: Identification and Management Strategies, helps to educate healthcare providers on the signs and symptoms of IC so they can confidently recognize and treat IC patients.
Dr. Proctor was recently named one of Georgia's best urologists in Castle Connolly's prestigious Top Doctors listings.
Dr. Proctor, a native of Seattle, Washington, grew up in Los Angeles and currently resides in Atlanta with his wife, Vivian. His outside interests include family, cooking, sports, and beach trips with his two children.
Please note: the Acworth office will be closing on July 29. Starting July 28, all Acworth patients can be seen at our Cartersville office!
Sees Patients in:
Expert in: