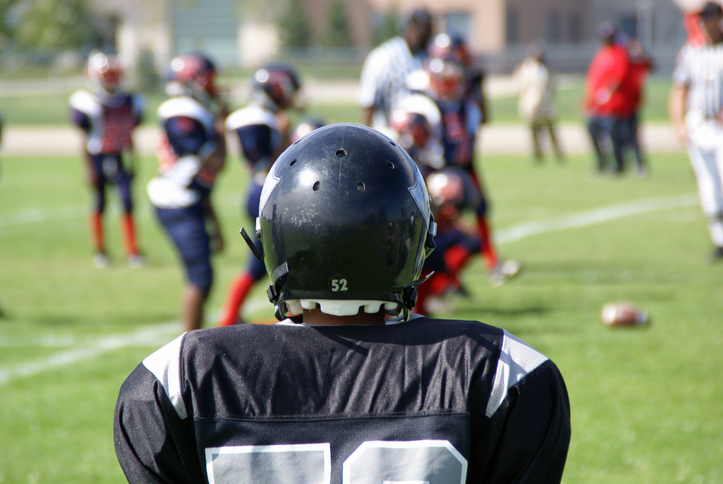 Former NFL Player Thankful For Dr. Mellis And Georgia Urology Team
What started as an MRI to examine an aneurysm ended with the discovery and removal of a cancerous mass on a kidney.
David Roller, a former NFL player for teams such as the Green Bay Packers and the New York Giants, had an MRI of his chest performed to examine if an aneurysm would require medical attention. David soon learned that his aneurysm was not the problem; there was a huge mass on the top of his right kidney, which needed examination.
At this news, David reached out to an old friend, Georgia Urology's Dr. David M. Banks. After two separate MRIs, Dr. Banks discovered that the mass on David's kidney was very concerning for a potential cancer. Dr. Banks would need his colleague, Georgia Urology's Dr. Adam Mellis, to perform the particular kind of surgery that would remove the mass: robotic surgery.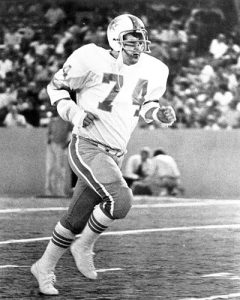 Though robotic surgery was not something David had experienced before, he was no stranger to operations. As a former defensive tackle for ten years, one of the toughest positions to play in the NFL, David had multiple surgeries to replace the joints and bones that were affected by the high impact of the sport over the years.
He said, "I don't fool around [with my health]. I'm always upfront with taking care of myself. I've had two total knee replacements and a right hip replacement, and, of course, the aneury I wasn't fearful of any operations."
Although robotic surgery sounds space-aged to some, Dr. Mellis had the confidence, experience, and education to perform the operation successfully for David.  His fellowship at the University of Oklahoma focused on Urologic Oncology and Robotic Surgery, under the direction of the distinguished Uro-oncologist Dr. Michael S. Cookson.
When asked how David felt about the idea of a robot being implemented in this complicated surgery, he commented, "Don't worry about robotics. Just get it out of there!"
David was right; there was no reason to worry with Dr. Mellis behind the operation. With the combination of his keen eye and proficiency in robotic surgery, Dr. Mellis successfully and quickly removed the mass. They discovered the cancerous mass in late July. By August, the mass was successfully removed.
David's recovery was much faster than he expected. He awoke from the surgery feeling great, and the news that cancer had not spread made him thankful for Georgia Urology's early detection. After being home for only an hour following the procedure, David decided he needed to go grocery shopping. So, he went!
David has a lot to be thankful for, and he believes he owes his life to the skills of Dr. Mellis.
"Dr. Mellis is just excellent," David said. "He made me feel good before the operation and after the operation and in every step. Professionally, he's just excellent at robotics. They are fantastic people, and they saved my life."
David isn't the only one grateful for Dr. Mellis. David's loving family are incredibly happy about David's health. With three grown sons, an adoring wife, and several grand-children, there are multiple reasons to be thankful for the success of the surgery.
David says, "The happiest parts of my life were when [my kids] were born and when they were successful. I always keep them healthy."
David hopes that sharing his story will inspire others to consider having routine health check-ups to catch similar issues before they become life-threatening. While Georgia Urology doesn't perform regular kidney scans, we do encourage everyone to be their own advocate for regular check-ups to stay on top of health.
https://www.gaurology.com/wp-content/uploads/iStock-139976464.jpg
484
723
Georgia Urology
https://www.gaurology.com/wp-content/uploads/georgia-urology-logo.png
Georgia Urology
2017-03-29 08:39:58
2020-04-03 14:48:01
Former NFL Player Thankful For Dr. Mellis And Georgia Urology Team