Georgia Urology guides patient through rare bladder reconstruction surgery with remarkable results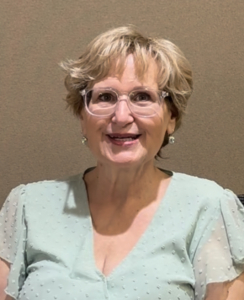 A bout with bladder cancer and the ensuing treatment left Linda Blechinger's organ severely damaged. After a challenging seven years, the longtime mayor of Auburn, Georgia was in desperate need of a new urologist, and she reached out to Dr. Brent Sharpe of Georgia Urology for hope and relief.
At this point, Blechinger was relying on a Foley catheter and urine drainage bag, because her bladder was completely non-functioning. Upon close examination, Dr. Sharpe told her the best thing to do would be to have her bladder removed.
Prior to seeing Georgia Urology, Blechinger's treatment for aggressive bladder cancer included two surgeries to remove tumors and the insertion of BCG, a germ that's related to the one that causes tuberculosis, into her bladder. The latter caused an allergic reaction, resulting in extreme pain and blisters throughout her body, both inside and out. Her providers, however, opted to treat the allergy symptoms while continuing the BCG therapy. This decision not only found her remaining in constant pain, it ultimately ruined her bladder beyond repair.
Upon meeting Dr. Sharpe, Blechinger was confident he could help guide her toward a solution. "For our first visit, he spent about 45 minutes talking to me, just asking me questions," she says, "wanting to understand what happened and why it happened, and what I wanted."
Blechinger understood Dr. Sharpe's suggestion of bladder removal was an inevitable reality, but she wasn't ready to resign to the fact she would need an exterior urine drainage bag for the rest of her life. Her dream, she told him, was to somehow have a new, functioning bladder inside her body.
Although Dr. Sharpe explained people who have had bladder surgery and rely on an exterior bag are able to experience a high quality of life, he was open to exploring her desire, doing some research, and formulating a game plan.
"I felt like I meant something at that office," Blechinger says. "I was just really thankful for that and knew I could trust that Dr. Sharpe was going to see if there was something that could be done for me. And he did."
Dr. Sharpe reached out to urologist Dr. Kenneth Carney at Emory Hospital, a specialist who performs a rare procedure called neobladder reconstruction. The surgeon creates a new bladder using a piece of intestine, and the end result allows a person to urinate voluntarily and control when to urinate.
Blechinger discussed the complex surgery with both doctors and eventually learned she would be a good candidate. Dr. Sharpe explained that while the surgery would take place at his surgical home base of Northeast Georgia Medical Center in Braselton, he would rely upon Dr. Carney's neobladder reconstruction expertise to lead the surgery. Dr. Sharpe would assist and be there for Blechinger "every step of the way."
After a period of logistical coordination, which included getting permission for Dr. Carney to operate at Northeast Georgia Medical Center and amassing a support team of providers, Blechinger's surgery was scheduled for May 31, 2023.
Despite her family's concern and anticipation, the eight-hour procedure went extremely well. "Coming out of anesthesia, the very first thing I remember is Dr. Sharpe telling me the surgery was picture perfect. And I was just elated. It is an incredible blessing that this very complex surgery couldn't have gone any better."
Yet the recovery proved to be another challenge, requiring a 24-day hospital stay. According to Blechinger, however, her multidisciplinary care team faced this rare procedure and the subsequent care with collaboration, innovation, and compassion. Nearly a month after the surgery, she was able to return home to a sense of normalcy she hadn't felt in ages.
Later in the summer following the procedure, Blechinger took a beach vacation, complete with swimming and bicycle rides.
"My life is 100% better than it was before this surgery," she says. "I would wake up in pain everyday. Now I wake up with a smile on my face, and I'm ready to go. It is just incredible. So I'm ever so thankful that everybody worked together and enabled me to have this surgery."
https://www.gaurology.com/wp-content/uploads/sharpe-bladder-reconstruction.jpg
627
1200
Aakiem Philippe
https://www.gaurology.com/wp-content/uploads/georgia-urology-logo.png
Aakiem Philippe
2023-10-30 16:10:54
2023-10-30 16:10:54
Georgia Urology guides patient through rare bladder reconstruction surgery with remarkable results