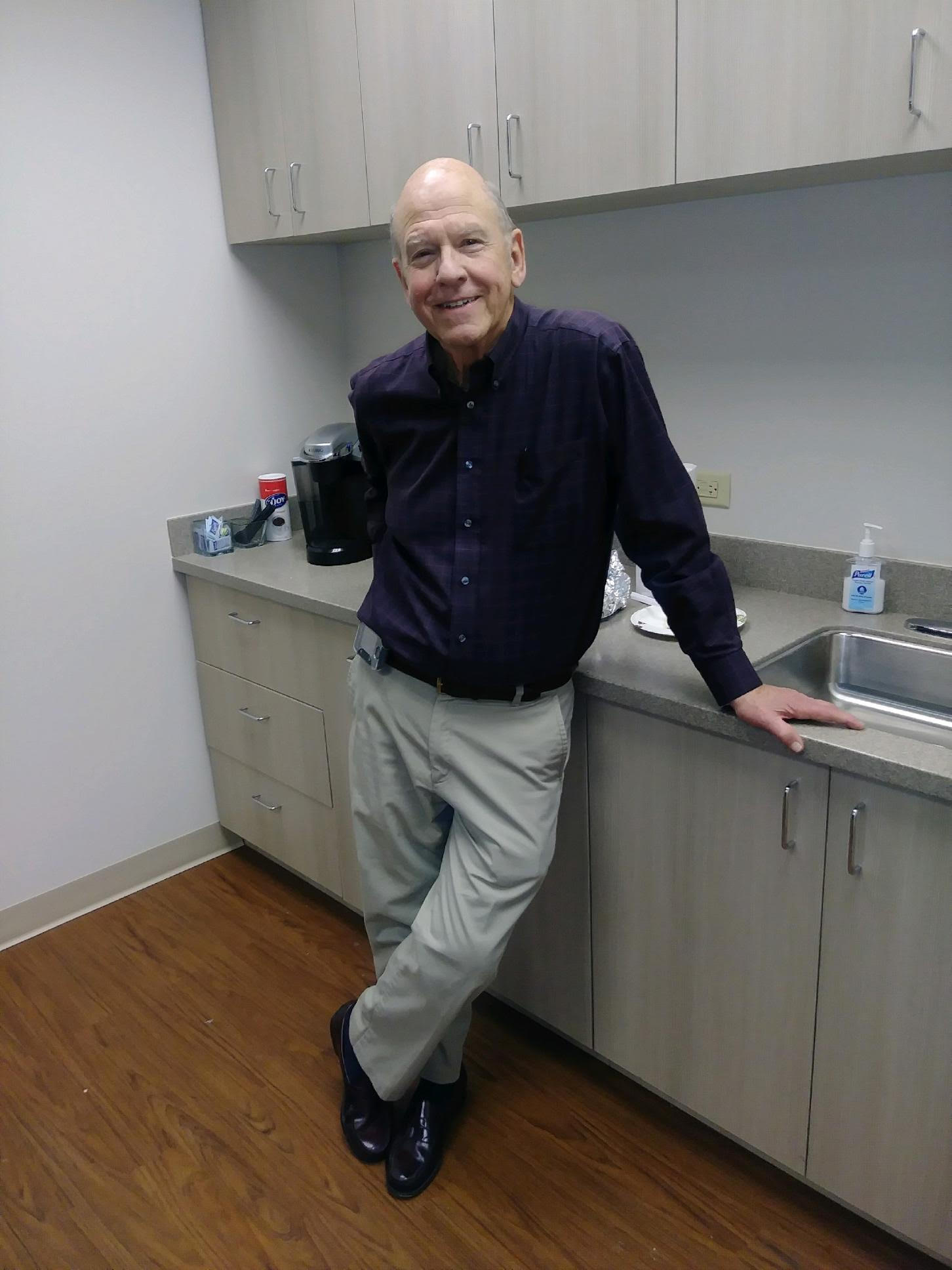 10 years ago, Atlanta resident Andrew Smith found himself at Georgia Urology speaking with Dr. Vahan Kassabian. His general practitioner recommended he visit a urology specialist when they discovered Andrew's PSA levels were high. PSA, which stands for prostate-specific antigen, is a specific protein found in men's prostates that can indicate prostate cancer when the numbers grow too large. However, neither Dr. Kassabian nor Andrew thought it would be anything serious. Andrew never imagined Dr. Kassabian turning around in his chair and telling him that he had prostate cancer, but that's exactly what happened.
Andrew, understandably, felt a mixture of emotions, shock and worry being the most prominent. However, he also felt a fierce determination not to let this diagnosis get the better of him or his life.
Lucky for Andrew, Dr. Kassabian was well-versed in both standard and innovative treatment options available for prostate cancer. He gave Andrew information and resources for each of these options, but the most promising among them was a DVD about a new procedure called High Intensity Focused Ultrasound (HIFU). This form of treatment uses strong, focused ultrasound waves to pinpoint and destroy cancerous tissue, while still preserving the prostate and surrounding organs. This means no surgery, no incisions, no scars, fewer side-effects, and, above all, little to no recovery time. Patients are able to leave the hospital a few hours after surgery and even get back to work the next day—a game-changer in the fight against prostate cancer.
Andrew was sold on all of the benefits of HIFU, but there was a hitch in the plan of moving forward with this treatment. 10 years ago, the FDA hadn't yet approved HIFU as a means of treatment. Thankfully, Dr. Kassabian was willing to do whatever was needed to give Andrew the best chance at beating his prostate cancer. He offered to travel to a different country with Andrew where the procedure was government approved in order to perform the new method of treatment.
That's exactly what the pair did. They packed their bags for Mexico where HIFU was an approved prostate cancer treatment option, and, thanks to Andrew's quick recovery time, they headed back home the very day after the surgery.
Dr. Kassabian's unwavering dedication to giving his patients the opportunity to utilize this new treatment is nothing new. Long before Andrew, Dr. Kassabian performed HIFU surgeries for dozens of other patients, often traveling abroad to do so, mostly to Canada where Dr. Kassabian is dually boarded in Urology. Due to his vast experience with the treatment, Dr. Kassabian is the foremost physician in this field of treatment across the country, and was one of the first physicians to perform the surgery in the Southeastern United States once it was FDA approved.
"For me, it's all about knowing that my patients are happy, healthy, and satisfied with the personalized state of the art care they deserve," Dr. Kassabian said. "Bringing HIFU to Georgia Urology ranks as a career highpoint for me. It's about being able to give my patients the best medical care possible, and I believe that options like HIFU help me accomplish just that."
In short, Andrew couldn't have been in better hands.
"I really appreciated Dr. Kassabian throughout the entire process, "Andrew said. "He's a good guy, and he's very matter-of-fact. At first I didn't quite know what to expect when I found out that I had cancer. But Dr. Kassabian always made it very clear with me, and I found that refreshing."
10 years later, Andrew is completely clear of any signs of prostate cancer. He knows that if it weren't for Dr. Kassabian's dedication, he might not have been telling his story today.
"I think more people need to know about HIFU," Andrew said. "It would save a lot of people heartache and suffering. I know people get very nervous about it, but this procedure is a piece of cake."
You can learn more about the breakthrough HIFU treatment, on Georgia Urology's website. To schedule a consultation with Dr. Kassabian to learn if this treatment is right for you, click here.