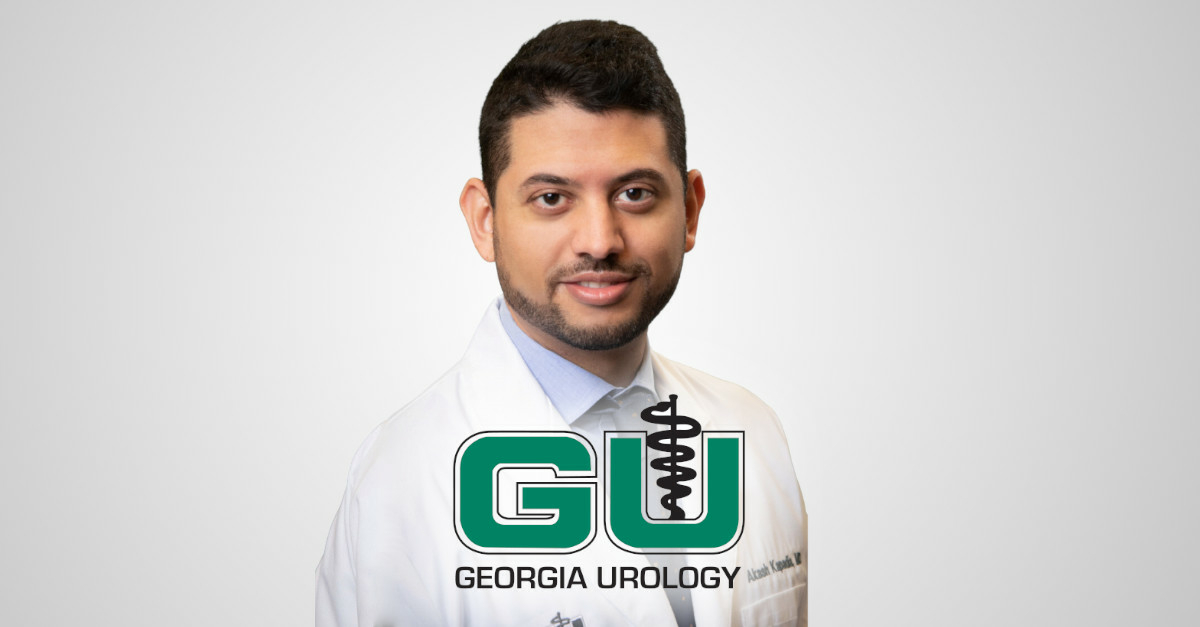 Georgia Urology Welcomes Male Fertility and Sexual Health Expert, Dr. Akash Kapadia to its Best-in-Class Team of Urologists
Georgia Urology proudly welcomes Dr. Akash Kapadia, a board-certified urologist and renowned male fertility and sexual health expert, to its best-in-class team of urologists. Dr. Kapadia will practice out of the Midtown and Roswell locations. He joins a roster of more than 50 board-certified urologists, including fellowship trained urologists in oncology, robotic surgery, reconstructive urology, infertility, and pediatrics.
"I am thrilled to join a practice that gives me the right platform to grow my mission of bringing couples the joy of parenthood as well as restoring intimacy," says Dr. Akash Kapadia. "Georgia Urology has made a long commitment of providing the best and state-of-the-art care in all areas of urology. It's no surprise they are the largest and one of the most well-respected institutions in the Southeast."
The organization is equally pleased with the fit. According to Dan Fellner, CEO of Georgia Urology, "We want to provide a comprehensive men's health program to help men facing infertility, sexual dysfunction, and the entire range of urological conditions. Dr. Kapadia will help us deliver the best options to our patients and their partners. We are excited to have such a talented and empathetic doctor on our team and look forward to helping more patients improve their sexual health and achieve their family planning goals."
Dr. Kapadia received his medical degree from the University of Alabama at Birmingham and completed his residency in urologic surgery at the Oregon Health & Science University in Portland, Oregon. He then completed a renowned fellowship in male fertility, microsurgery, and sexual medicine at the University of Washington in Seattle, Washington. A respected member of the reproductive urology and sexual medicine community, Dr. Kapadia has received the prestigious Arnold Belker Award, which is granted annually to one fellow in North America for their research. He is an active member of the Society for the Study of Male Reproduction, The Society for Male Reproduction and Urology, and the Sexual Medicine Society of North America.
Dr. Kapadia specializes in a variety of men's health issues including male fertility, microsurgical vasectomy reversal, testicular mapping and microTESE for azoospermia, sperm retrieval, erectile dysfunction, Peyronie's disease, complex penile implants, and prosthetic surgeries. Dr. Kapadia's background and skill set will contribute to Georgia Urology's aim of providing personalized care to patients with any urologic conditions.
Additionally, Dr. Kapadia collaborates with IVF specialists in the Atlanta area to provide comprehensive fertility care to couples throughout the Southeast.
To schedule an appointment with Dr. Akash Kapadia, visit GaUrology.com.
https://www.gaurology.com/wp-content/uploads/akash.jpg
627
1200
Aakiem Philippe
https://www.gaurology.com/wp-content/uploads/georgia-urology-logo.png
Aakiem Philippe
2023-02-09 09:09:12
2023-02-10 08:46:36
Georgia Urology Welcomes Male Fertility and Sexual Health Expert, Dr. Akash Kapadia to its Best-in-Class Team of Urologists