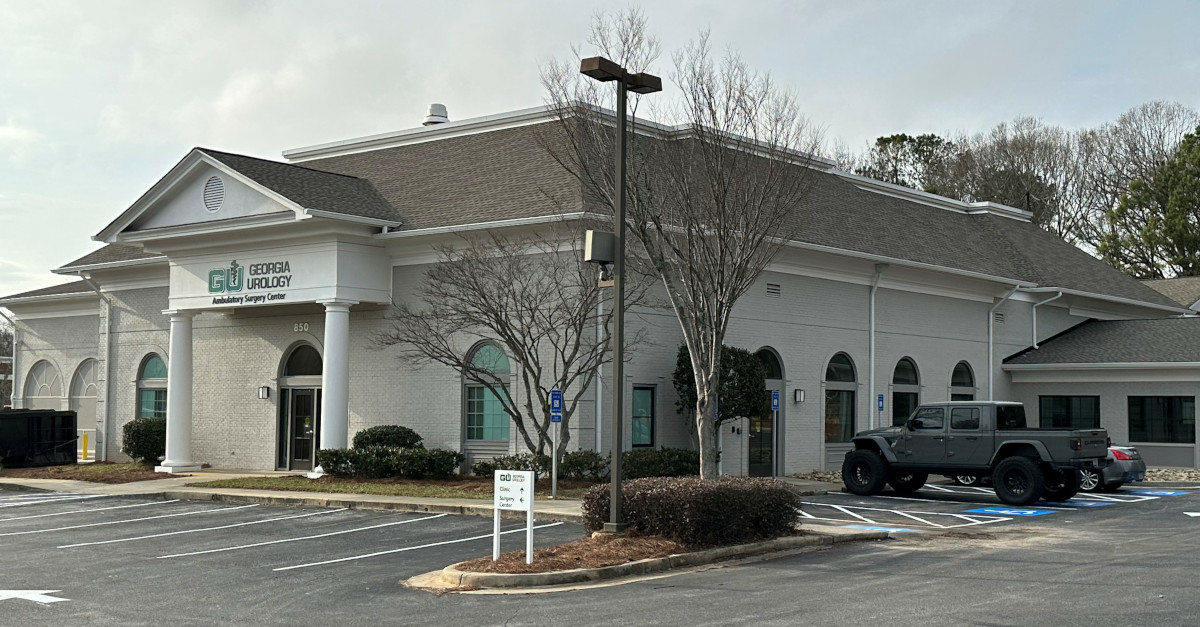 Georgia Urology Opens New Lawrenceville Office Offering Expanded and Enhanced Patient Care in One Convenient Location
Consolidation of multiple facilities into a single location with state-of-the-art patient care technology, a surgery center, and comprehensive services consistent with largest urology practice in the state
Georgia Urology — the largest urology practice in Georgia — is opening a new, expanded Lawrenceville location with more comprehensive care, state-of-the art technology, and elevated levels of patient safety and convenience.
The new office will consolidate the practice's two previous Lawrenceville locations into a much more spacious (12,900 square-foot) facility that will also include an additional ambulatory surgery center, all of which will be conveniently located near Northside Hospital Gwinnett.
"We needed a space that accommodates the growth of the practice, but more importantly, will help us streamline care for patients and eliminate unnecessary and costly trips to the hospital," says Dr. Ronald Anglade. "Our new building will have state-of-the-art technology to ensure the very best outcomes and safety for our patients."
The new center will provide comprehensive care to men, women, and children, treating a variety of urological conditions, including but not limited to enlarged prostate, kidney stones, urinary incontinence, bladder cancer, prostate cancer, urinary obstruction, erectile dysfunction, and overactive bladder.
The providers at the Lawrenceville office will be:
The office opens the second week of February, and it is located at 850 Lawrenceville Suwanee Road, Lawrenceville. Hours will be 9 a.m. – 5 p.m. Mondays-Fridays. For more information or to request an appointment, call 770-963-2451 or visit GaUrology.com.
https://www.gaurology.com/wp-content/uploads/gu-1.jpg
627
1200
Aakiem Philippe
https://www.gaurology.com/wp-content/uploads/georgia-urology-logo.png
Aakiem Philippe
2023-02-13 13:01:58
2023-03-01 13:31:14
Georgia Urology Opens New Lawrenceville Office Offering Expanded and Enhanced Patient Care in One Convenient Location