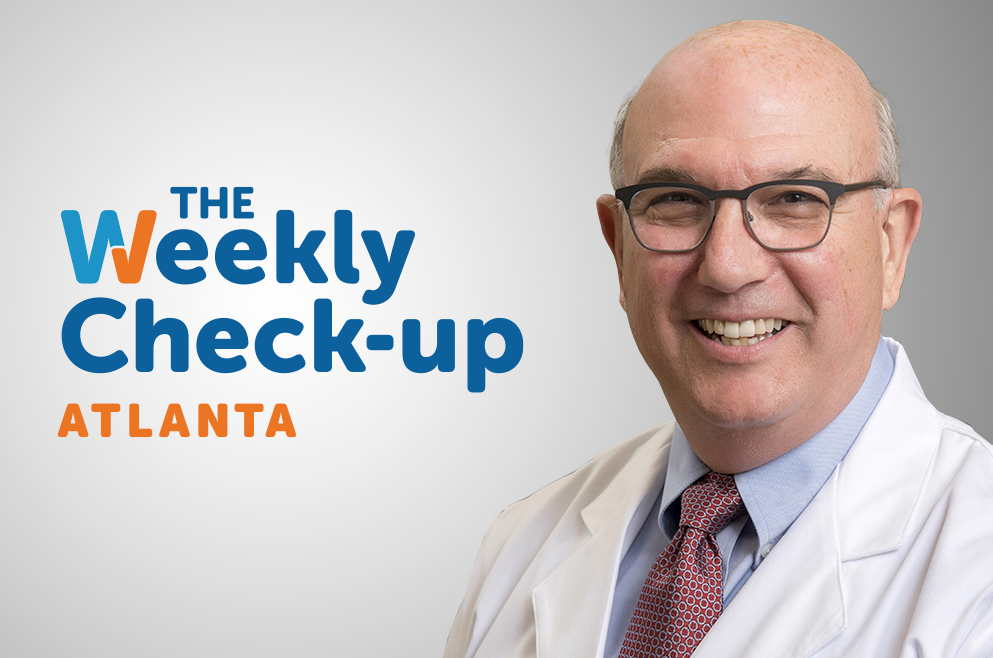 Georgia Urology's Dr. Goldberg Featured on "The Weekly Check-Up" on WSB Radio
On Sunday, June 7, 2020, Georgia Urology's Dr. Howard C. Goldberg made his debut on "The Weekly Check-Up" — America's leading healthcare talk radio show, on News/Talk WSB Radio.
At Georgia Urology, the largest practice of urology in the Atlanta area and the Southeast, Dr. Goldberg treats patients at the NAUA Lawrenceville location in Gwinnett County.
During the show, Dr. Golderg and host, Dr. Bruce Feinberg, discussed a variety of urological topics such as the treatment of kidney stones, benign prostatic hyperplasia (BPH), erectile dysfunction, urinary incontinence, prostate, and bladder cancers, and provided an update on Georgia Urology's practice during the coronavirus pandemic.
Georgia Urology's Telemedicine Program and Reopening Procedures
In early March, leadership at Georgia Urology quickly formed a COVID-19 taskforce to address the challenges of the coronavirus while still striving to provide high-quality, safe care for all patients.
As a result, Georgia Urology created a robust telemedicine program to ensure the safety of patients and staff. On "The Weekly Check-Up," Dr. Goldberg noted that the early adoption of telemedicine was a very strategic and important move for the practice. During the early months of the coronavirus pandemic in the United States, Georgia Urology was able to transform a majority of their practice to telemedicine.
A few months have passed since then and although Georgia Urology is fully operational now, Dr. Goldberg continued to promote telemedicine as a viable and convenient option for many patients. On the show, he shared that approximately 15-20% of his patient appointments are performed through telemedicine.
During the show, Dr. Goldberg spoke about erectile dysfunction and the importance of patients making a telemedicine appointment with a urologist about this condition.
To make a telemedicine appointment with Dr. Goldberg or any of Georgia Urology's physicians, visit our Telemedicine page for more information.
In addition to providing telemedicine for new and existing adult and pediatric patients, Dr. Goldberg outlined the safety precautions that Georgia Urology is taking for in-office visits. For instance, all offices are limiting the number of patients coming in at a single time, minimizing and eliminating time in the waiting room, taking all patients' temperatures upon check-in, and requiring that all patients wear a mask. For more information on our reopening procedures, watch the "Georgia Urology Welcomes Patients Back Into the Office" video.
Kidney Stones
As we begin to enter the summer months and the outside temperatures rise in the South, Dr. Golberg, and Dr. Bruce Feinberg discussed the reason behind the spike in the number of patients coming in for kidney stones.
Dr. Goldberg provided useful information for patients at high risk of developing kidney stones and patients who have previously had stones.
During the show, Dr. Goldberg also touched on the numerous treatment options offered by the expert physicians at Georgia Urology to treat kidney stones, such as Extracorporeal Shockwave Therapy (ESWL), Ureteroscopy, and Percutaneous.
If you think you have developed a kidney stone, call Georgia Urology's Kidney Stone Hotline at 1-855-STONE11 (1-855-786-6311).
Benign Prostatic Hyperplasia (BPH)
Lastly, Dr. Goldberg outlined Georgia Urology's evaluation process for benign prostatic hyperplasia (BPH) and explained a series of treatment options for patients with BPH — in the form of medications or non-invasive procedures, such as Urolift, Rezūm, and Aquablation.
https://www.gaurology.com/wp-content/uploads/unnamed-5.png
658
993
Annice Wyatt
https://www.gaurology.com/wp-content/uploads/georgia-urology-logo.png
Annice Wyatt
2020-06-03 11:59:13
2023-09-20 11:20:48
Georgia Urology's Dr. Goldberg Featured on "The Weekly Check-Up" on WSB Radio