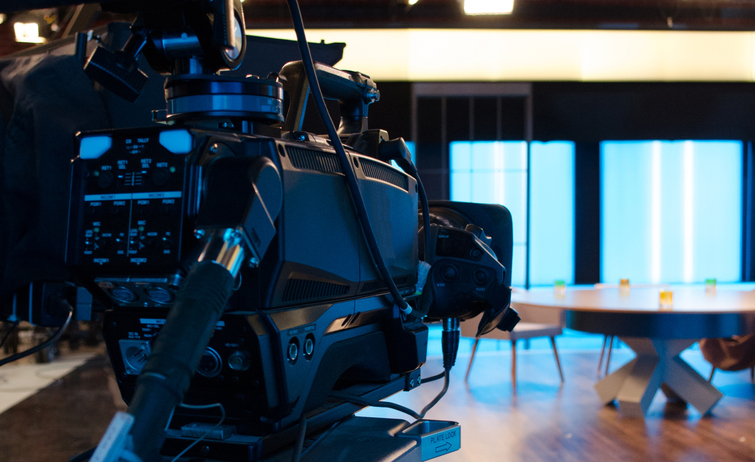 Georgia Urology's Dr. Falconer On CBS46 News "Public Affairs on Peach"
On November 19, CBS46 News invited Dr. Walter Falconer to be a special guest on its Men's Health episode of Public Affairs on Peach. "Movember" is a month dedicated to tackling issues related to men's health, and Dr. Falconer gave his insight in a segment dedicated to prostate cancer.
During his interview with Bobby Kaple, Dr. Falconer answered and addressed a variety of questions relating to prostate cancer. He explained the importance of annual screening for the disease since there are little to no obvious symptoms at the early developing stages. Dr. Falconer described symptoms that someone with advanced prostate cancer may experience before going into detail about a variety of treatment options that are available. He also helped debunk a common myth that had people believe prostate cancer skips a generation – Bobby Kaple was especially interested because his grandfather had passed away from the disease.
In a separate segment, Dr. Falconer, along with another doctor, gave insight on a variety of topics, including how the general public may be affected by changes to Obamacare and the Affordable Healthcare Act, the difference between a 4Kscore and PSA test for prostate cancer, and if there were any exciting advancements in medical news regarding the disease.
This episode of Public Affairs on Peach also featured experts that discussed other prevalent men's health issues such as cardiovascular disease, lung cancer, colon cancer, and depression.
To watch all four segments and to see Dr. Falconer, check out the videos below!
https://www.gaurology.com/wp-content/uploads/iStock-815256426.jpg
462
755
Georgia Urology
https://www.gaurology.com/wp-content/uploads/georgia-urology-logo.png
Georgia Urology
2016-12-06 10:14:20
2020-04-02 15:27:42
Georgia Urology's Dr. Falconer On CBS46 News "Public Affairs on Peach"