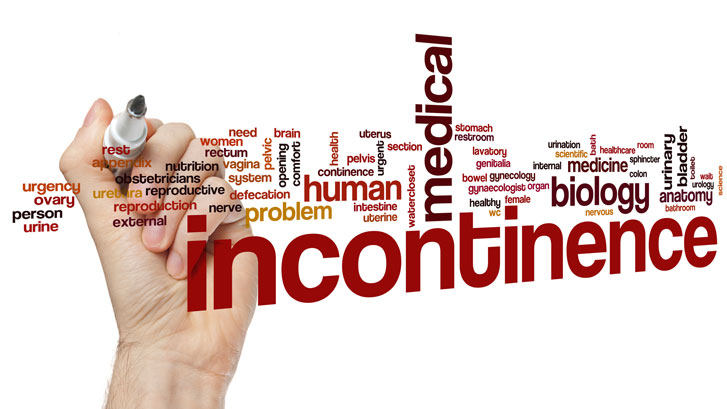 Five Celebrities Who've Shared Their Personal Struggle with Incontinence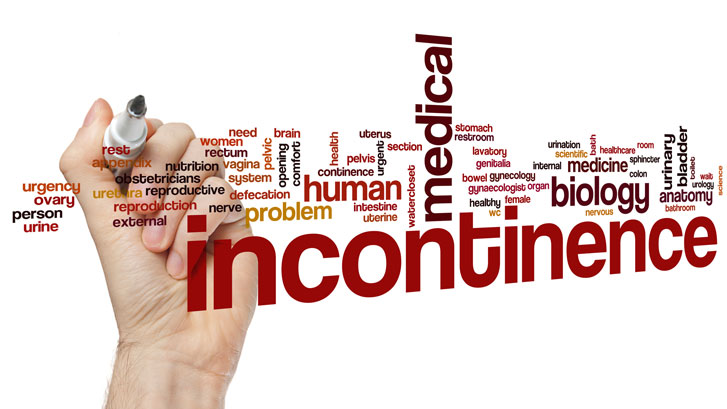 People who experience urinary incontinence often feel alone in their struggles, a feeling that is only intensified by the fact that the subject of incontinence is infrequently discussed among even the closest of friends and family members. If you've ever felt embarrassed or isolated, rest assured you're not alone. Not only do a quarter to a third of all adult men and women in the U.S. experience symptoms of incontinence1, a number of A-list celebrities and athletes do as well.
Here are five celebrities who've shared their personal struggle with incontinence, reminding us they're human too!2
Katy Perry Whether you're a huge fan of Katy Perry's music or you only recognize her from the Super Bowl XLIX halftime show back in 2015, one thing you likely don't know about this chart-topping pop star is that she experienced urinary issues off and on throughout high school. The singer shared that while she didn't particularly enjoy wearing diapers in high school, she believes that the experience as a whole helped make her a stronger, more understanding individual.
Stephen King Often referred to as the master of horror, Stephen King is the renowned author of countless best-selling novels including The Shining, It, The Green Mile, Carrie, The Stand and many, many more. One thing King isn't well known for is his personal battle with incontinence, an issue which developed as a result of a severe urinary tract infection and continued for a prolonged period of time. While the treatment he received was in fact completely effective, he confesses that he still keeps incontinence products on hand simply because the need for them could arise at any point due to his age (69).
Samuel L. Jackson Famous for his roles in box-office hits such as Pulp Fiction, The Avengers films, The Hateful Eight and countless others, Samuel L. Jackson lost control of his bladder in his late 40s. While the issue was initially a source of embarrassment for him, he realized "that millions of Americans dealt with [this problem] every day." After coming to terms with this change in his life, he began investing in incontinence products and has even admitted that he's worn the products while on set.
Tony Romo An NFL quarterback who's been with the Dallas Cowboys since 2003, Tony Romo has an impressive list of career highlights, including being a four-time Pro Bowl selection, a recipient of the Walter Payton Award in 2002 and holding Cowboys records for the most games with at least 300 passing yards and games with three or more touchdown passes.3 In 2009, Romo developed a severe bladder infection that eventually led to a diagnosis of an overactive bladder (OAB), an issue that required him to start wearing incontinence underwear in order to remain comfortable and competitive on the field.
Whoopi Goldberg Famous comedian, actress and talk show host Whoopi Goldberg has courageously opened up about her struggles with light bladder leakage (LBL). Recognizing that there was a social stigma surrounding incontinence despite the fact that it's an extremely common issue affecting both men and women, she decided to partner with Poise — the leading provider of bladder leakage pads, liners and community support. Together, they created a series of ads titled "1 in 3 Like Me," which aimed to inform people of the prevalence of incontinence and help bring the stigma surrounding this issue to an end once and for all.
If you or a loved one are experiencing bladder-related issues of any kind, remember that you're not alone and that you don't have to just "live with" these issues – help is available. The compassionate team of physicians and medical professionals at Georgia Urology have extensive experience helping men and women overcome and manage their incontinence, and they would be more than happy to do the same for you.
Have any more questions about the five celebrities who've shared their personal struggle with incontinence? To schedule a confidential appointment, please contact us online or call (404) 256-1844 today.
1http://www.urologyhealth.org/urologic-conditions/urinary-incontinence
2http://www.weareverincontinence.com/incontinence-blog/5-celebs-who-own-their-incontinence/
3https://en.wikipedia.org/wiki/Tony_Romo
http://www.coreexercisesolutions.com/destroying-stigma-incontinence-hits-mainstream/
http://www.betterwomannow.com/blog/bladder-problems-affect-young-women-celebrities/
https://www.gaurology.com/wp-content/uploads/urinary-incontinence-1.jpg
409
727
Georgia Urology
https://www.gaurology.com/wp-content/uploads/georgia-urology-logo.png
Georgia Urology
2017-01-12 14:57:55
2020-04-02 15:32:25
Five Celebrities Who've Shared Their Personal Struggle with Incontinence