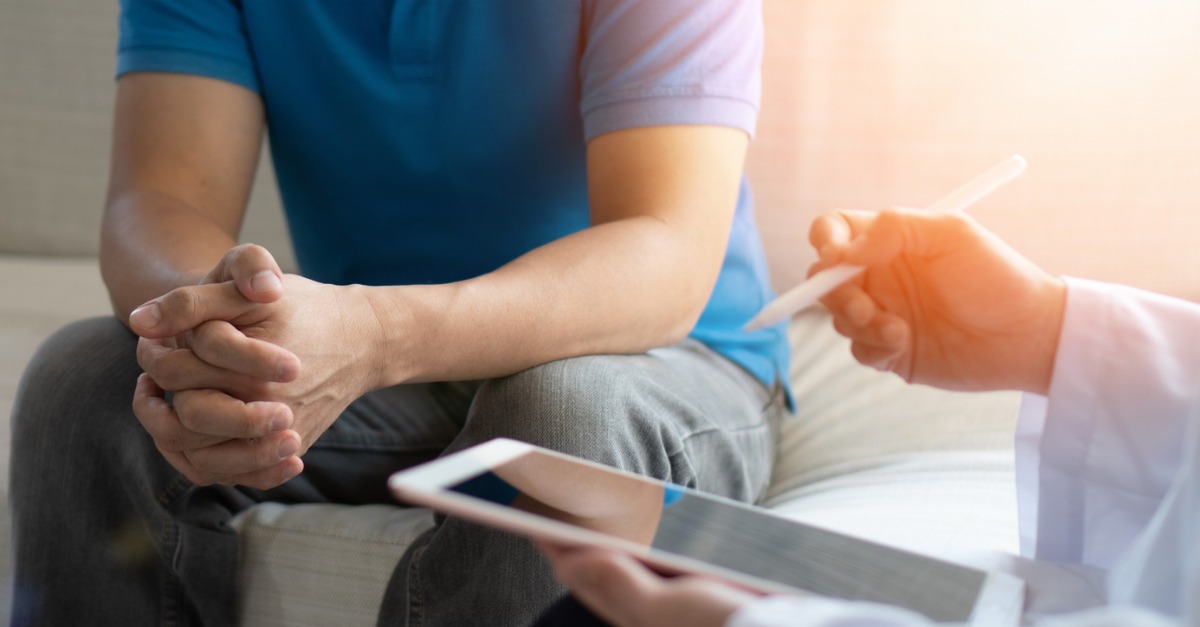 Georgia Urology's Expertise Combined With Prostate Cancer Awareness Serve as 'Life Saver' for Grateful Patient
Ralph Puckett, a medical sales professional, always knew the importance of staying on top of his health. For more than 30 years, he diligently visited the same physician for annual check ups.
"And everything was copacetic," he recalls.
That was until late 2018 when his PSA levels spiked. Concerned Puckett might have prostate cancer, his primary care physician suggested he visit a urologist.
After consulting with a urologist, who watched his PSA numbers rise steadily for a month, Puckett agreed to a series of 12 biopsies. The results, however, were less than ideal.
"The way my urologist looked at me, I knew I had cancer," he said. "He then walked myself and my wife through the various treatment options."
Soon thereafter, Puckett and his wife, Gwen, informed their children. With his strong family support system and personal faith as his foundation, Puckett immediately dove deep into research.
An oncologist friend suggested Puckett narrow his options down to the top three treatments in terms of outcomes and longevity. So the Pucketts began looking into proton therapy, brachytherapy with external beam radiation, and radical prostatectomy. Much deliberation led Puckett and Gwen to focus on the latter.
A recommendation inspired Puckett to reach out to Georgia Urology's Dr. Warren Todd Oberle, whose specialty is urologic oncology with a specific interest in the diagnosis and treatment of prostate and other cancers. The acclaimed surgeon is known for his robotic surgery skills and his vast experience performing radical prostatectomies.
Immediately taken by Dr. Oberle's personable bedside manner, Puckett listened calmly as the physician discussed the surgery in detail, from the procedure itself to potential outcomes and risks. He told the Pucketts his goal would be to preserve as much of the vascular bundle as possible to help minimize side effects such as incontinence and ED.
"I knew the minute Dr. Oberle pulled up his stool and sat next to me, and the way he spoke to me, that this was somebody I could count on," Puckett recalls.
After much discussion with his wife, Puckett found great comfort working with Dr. Oberle and decided to move forward with a radical prostatectomy in June 2019. The procedure went as smoothly as possible, Puckett says, with Dr. Oberle and his team providing top-tier care and compassion. The surgery only required Puckett to stay in the hospital overnight.
According to Puckett, the attentiveness and support continued even after he returned home. A Georgia Urology nurse practitioner was a phone call away, assisting Puckett and Gwen with answers regarding pain management and other post-surgery questions.
Puckett had his follow-up appointment with Dr. Oberle eight days after surgery. Pleased with the results, Dr. Oberle immediately cleared Puckett to travel with Gwen and celebrate their anniversary at the beach with their children, in-laws, and grandchildren.
In the years following surgery, Puckett makes sure to stay connected with fellow prostate cancer patients, sharing experiences, tips, and more. He's able to reach out and offer support, while gaining insight from other men's post-treatment experiences. Additionally, he openly shares his story in an effort to encourage men to remain aware of their PSA numbers, which was key to Puckett's own success.
In November 2023, Puckett continued sharing his story, this time alongside Dr. Oberle as the pair appeared together at the Wine, Women & Shoes Atlanta fundraising gala. Hosted by the Northside Hospital Foundation, the event was held to raise funds for the Northside Hospital Cancer Institute where Dr. Oberle performed Puckett's surgery. The pair's presence served as a testament to the successful outcomes possible through collaborative care.
Today, Puckett has follow-up visits with Dr. Oberle every six months. At this point, everything looks good, Puckett says.
"My whole experience was a team approach, from my primary care doctor to the hospital staff," he says. "And Georgia Urology was the pinnacle of that process. Top to bottom, they're nothing less than a five-star practice. They saved my life."
Hear Ralph's full story.
https://www.gaurology.com/wp-content/uploads/gu_prostate_cancer_patient_story_.jpg
627
1200
Annice Wyatt
https://www.gaurology.com/wp-content/uploads/georgia-urology-logo.png
Annice Wyatt
2023-09-28 11:21:27
2023-11-28 19:20:45
Georgia Urology's Expertise Combined With Prostate Cancer Awareness Serve as 'Life Saver' for Grateful Patient