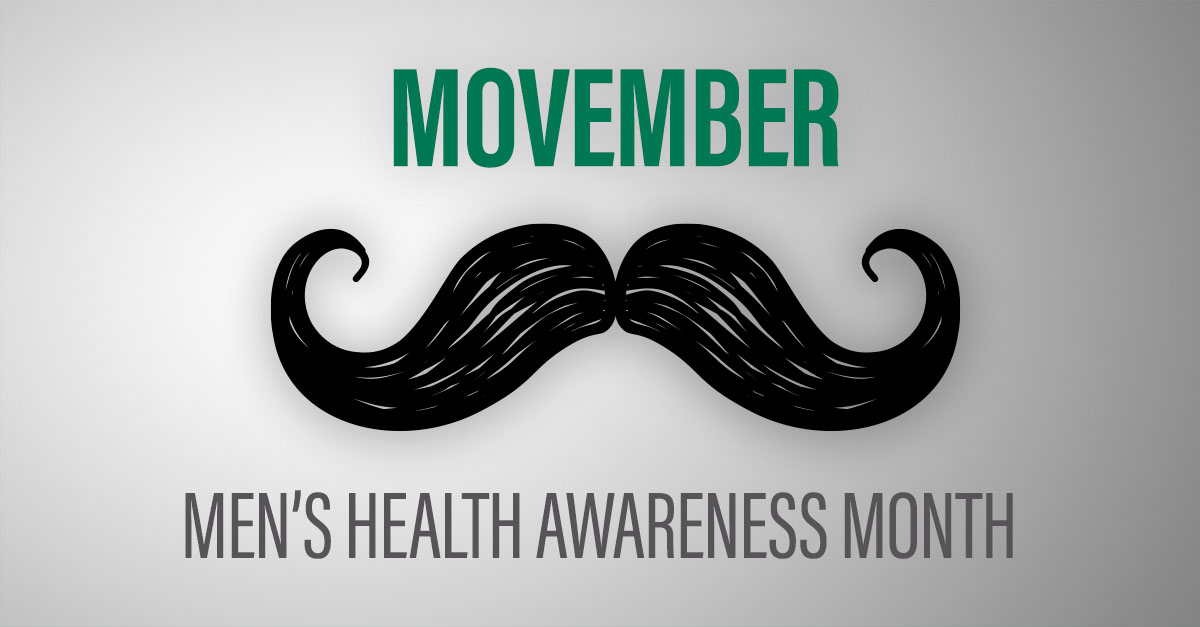 Movember on Our Minds: A Reminder of the Importance of Regular Urology Exams
Throughout the month of November, many men are growing mustaches in an effort to raise awareness of male health issues. It's called Movember, and the event is a great reminder that regular exams with a urology provider are important for maintaining good health. Any new or worsening urology issues can be addressed, and your provider can help you with early detection and treatment of larger problems.
An important annual exam for men is prostate cancer screening. Men over 55 years old can benefit from prostate screening to decrease the risk of undetected prostate cancer. Men ages 40–55 years old with risk factors, such as a family history of prostate cancer, may benefit from an evaluation as well. Early detection can be lifesaving. Additionally, your urology provider can help diagnose and treat other problems that can impact your health and overall well-being, such as low testosterone, erectile issues, prostate enlargement, and urinary/bladder dysfunction.
Regular visits are important for women and children with urologic issues as well. If you or your loved ones deal with issues such as kidney stones, urinary problems (leakage, overactivity, difficulty urinating, and/or infection), or genitourinary cancer, it may be time to come in for a visit. Many of these conditions benefit from check-ups once a year, if not more frequently.
With the COVID-19 pandemic, many patients were delayed in coming to a urologist for a first-time visit. If your primary care doctor asked you to see a urologist, or if you have worrisome symptoms, such as blood in the urine, kidney pain, recurrent bladder/urinary tract infections, or urinary issues, consider making an appointment today. Georgia Urology offices take COVID protocols very seriously to help keep our patients safe. In addition, many of the Georgia Urology providers offer telemedicine visits. These virtual visits allow access to urology providers from the comfort of your own home.
If it has been more than a year since your last urology evaluation, or if you have new or worsening urology issues, consider coming to one of our many Georgia Urology locations. To make an appointment with a Georgia Urology physician, schedule online or call one of our office locations.
https://www.gaurology.com/wp-content/uploads/movember-mens-health-awareness-month.jpg
627
1200
Lizzi Skipper
https://www.gaurology.com/wp-content/uploads/georgia-urology-logo.png
Lizzi Skipper
2021-11-24 14:14:36
2021-12-28 14:53:01
Movember on Our Minds: A Reminder of the Importance of Regular Urology Exams