David W. Banks, M.D., F.A.C.S.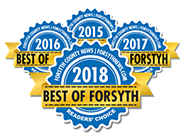 A native of Gainesville, Georgia, Dr. Banks earned both his undergraduate degree and Doctor of Medicine from Emory University.  His post-graduate medical education includes two years of training in general surgery followed by four years of specialty training in urologic surgery. Dr. Banks completed his urology training in 1985 after serving as Chief Resident at Grady Memorial Hospital in Atlanta.
Dr. Banks is fully trained in the most up-to-date urologic treatment such as Extracorporeal Shock Wave Lithotripsy and Ureteroscopy for treatment of kidney stones. Dr. Banks is certified by the American Board of Urology and is a member of the American Urological Association.
He is a fellow of the American College of Surgeons.
Dr. Banks has served as president of the Atlanta Urological Association and also as Chief of Staff at North Fulton Regional Hospital. He is past president of The Southern Society of Urological Surgeons, and past President of The Georgia Urological Association.