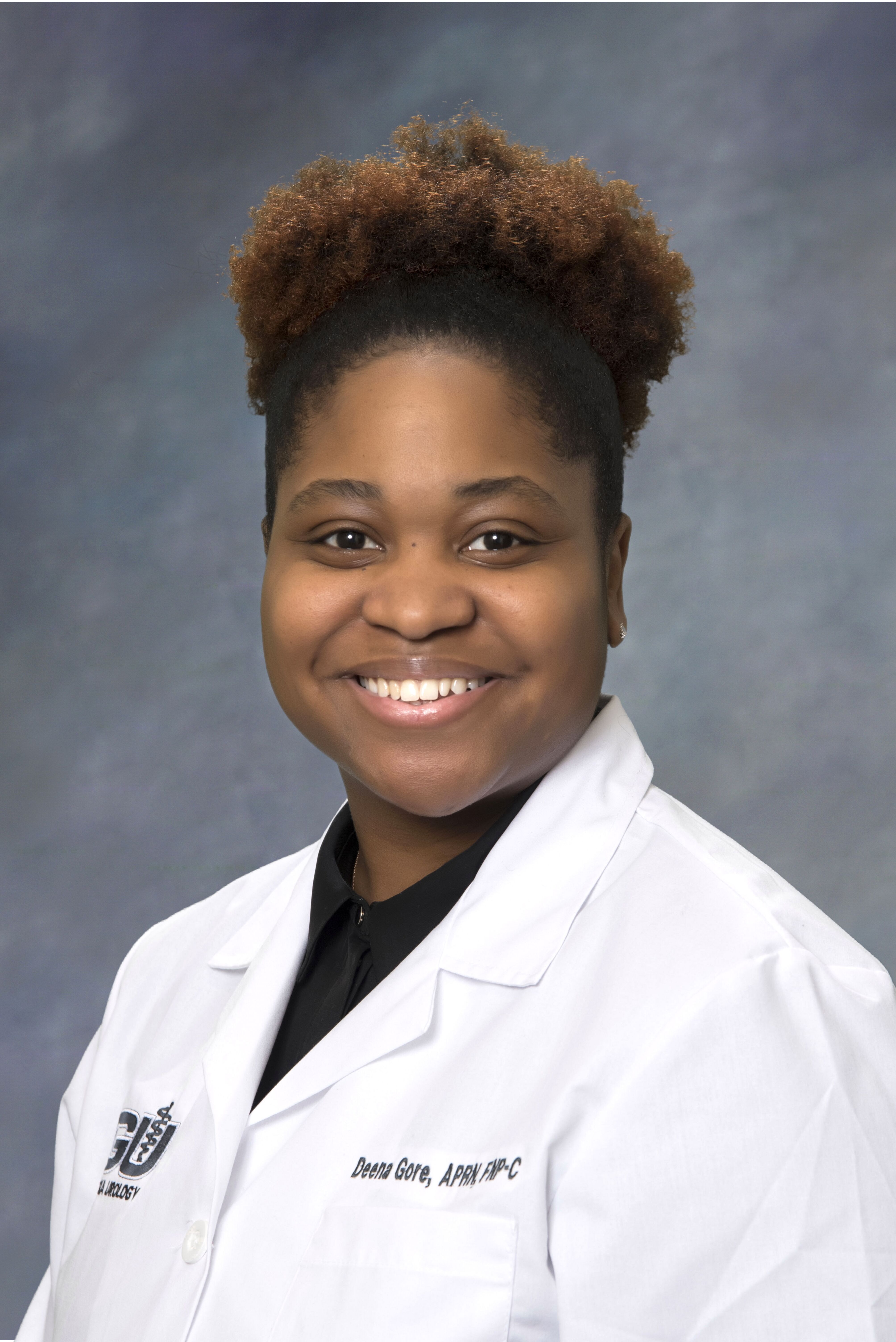 Deena Gore earned a Nursing degree from Mercer University in 2007. A few years later, she continued her studies at the University of Phoenix's School of Nursing where she earned her Masters of Science degree in Nursing. Finally, Deena earned her Post Master's Certificate from Georgia State University's Family Nurse Practitioner Program.
Deena has worked as a registered nurse at Piedmont Hospital, Emory University Hospital, Anthem Blue Cross Blue Shield, and Eagles Landing Family Practice. She owns many board-certifications, such as being a board-certified family nurse practitioner, an ACLS Instructor, and BLS certified. Her specialties include diagnosing hypertension, diabetes, neck, back, and spinal discomfort, cardiovascular disease, as well as depression and anxiety disorders.
Deena joined Georgia Urology in November of 2018 and works out of their Fayetteville office with Dr. John Abbott, Dr. Fernando Duralde, and Dr. Edan Shapiro.