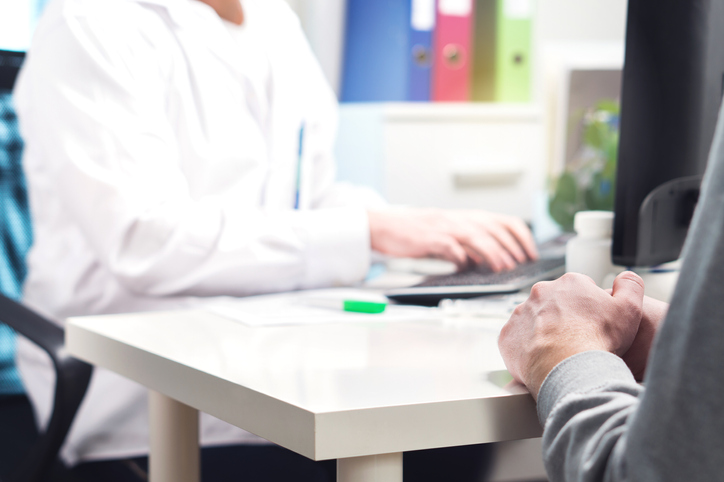 Patient Overcomes Prostate Cancer, Credits Dr. Sharpe
After surviving a trio of brain surgeries to remove a tumor, Victor Bedzyk, a retired electrical engineer, would face yet another health challenge: prostate cancer.
In late 2016, Bedzyk received the news from Dr. Brent Sharpe. With Bedzyk's prostate-specific antigen (PSA) numbers on the rise, Dr. Sharpe suggested a prostate biopsy. The test came back positive for cancer.
Although Dr. Sharpe believed the cancer was contained to the prostate, he found evidence of the disease on the borders of the organ. The physician suggested several options, including prostate removal.
"I researched all of the options," Bedzyk said, "but a prostatectomy made the most sense to me. There's no point of doing something that might come back on you like a boomerang."
Using the da Vinci Surgical System, an advanced form of robotic surgical equipment, Dr. Sharpe performed the minimally-invasive procedure from a console with joystick-like controls. The machine translated the surgeon's movements into smaller, precise movements of tiny instruments inside Bedzyk's body.
According to Dr. Sharpe, this was the first time a patient was discharged the same day following a prostatectomy in Georgia. Today, Dr. Sharpe said Georgia Urology is the only practice in the state offering a same-day discharge prostatectomy.
Although he faced a challenging recuperation period, Bedzyk remained confident he chose wisely. And Dr. Sharpe soon provided confirmation. Once the prostate was removed, a full biopsy revealed more cancer than was previously discovered.
"Even though you have to go through recovery and side effects, you have your life ahead of you," said Bedzyk, who credits his resilience to a strong faith, a supportive family, and a positive attitude.
Dr. Sharpe's skill and professional aptitude bolstered Bedzyk's confidence in his physician and resulted in an ongoing doctor-patient relationship.
"He's brilliant," said Bedzyk. "Dr. Sharpe's brain comprehends so much, so quickly. He gets to the core issues and sees what needs to be done. … He tries to stay on the frontline of his field and aware of all the things he can do. …I'm grateful for that."
Today Bedzyk said he savors life, from spending time with his wife and grandchildren to building a boat in his home workshop. Cancer remains undetectable, and Bedzyk continues having his PSA checked regularly. He encourages other men to be diligent, too.
"You can't get tested too early," Bedzyk said. "At age 52, my brother found out he had stage IV prostate cancer. And a lot of people don't start checking until they're in their 60s or late 50s. …Prostate cancer is a danger, for sure. So I always recommend men keep a urologist among their roster of physicians."
If you are facing a prostate cancer diagnosis, click here to get in touch with our expert urology team.
https://www.gaurology.com/wp-content/uploads/iStock-917598718.jpg
482
724
Georgia Urology
https://www.gaurology.com/wp-content/uploads/georgia-urology-logo.png
Georgia Urology
2018-11-29 15:27:55
2023-07-10 10:29:13
Patient Overcomes Prostate Cancer, Credits Dr. Sharpe