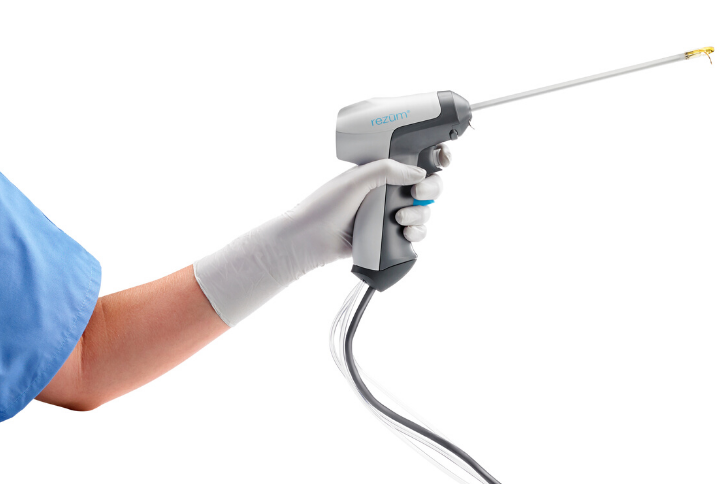 Enlarged Prostate Patient Experiences Life-Changing Rezum Procedure with Georgia Urology
Imagine the need to urinate two to three times within a half hour. Getting up five times a night to go to the bathroom. Sudden impulses to urinate with only 10 seconds to spare, a weak flow, and incomplete emptying of the bladder.
That was a day in the life for Ray, a 60-year-old, Atlanta-based aviation safety inspector, burdened by an enlarged prostate. His condition affected his quality of life in many ways, including marital intimacy and his career.
Ray's profession requires frequent travel. On road trips, he could barely drive past an exit without stopping for relief. Upon arriving at a work-related destination, he would immediately need to hit the bathroom. If Ray spent any length of time at a location, frequent restroom visits were a necessity.
"It was quite embarrassing," he recalls. "I was miserable, hopeless, and helpless. It's not anything you want anyone to go through."
His initial experience with a urologist strictly focused on medication. This, however, not only offered less-than substantial relief but the added complications of erectile dysfunction and retrograde ejaculation, both side effects from the medication. After a three-year struggle along this path, Ray decided to seek a second opinion.
His wife suggested he visit Dr. Barry Zisholtz of Georgia Urology, who posed a different approach. "He gave me more than a consultation," says Ray. "He did exams, an ultrasound, and was very thorough. Dr. Zisholtz had a plan to fix my problem with a new procedure. And that plan was Rezūm Water Vapor Therapy."
This minimally invasive, outpatient procedure uses the natural energy stored in water droplets to treat the excess prostate tissue causing BPH symptoms, also known as enlarged prostate. The tissue is heated up, eventually shrinks, and is then reabsorbed into the body naturally. There is minimal discomfort, and no bridges are burned. More invasive surgery can be done if needed.
"They use the heat from water vapor pressure to treat the prostate, and after the gland gets shrunken, it allows for better flow," Ray says. "It takes off the overgrowth of an enlarged prostate, creating a valley way for you to urinate from your bladder through your urethra. It wasn't painful at all."
According to Ray, the only difficulty came post-surgery as he was required to wear a catheter for seven days. "That was the worst of it," he remembers. "But wearing a catheter for one week compared to having years of the problem is no big deal."
After the removal of the catheter, Ray began to see immediate progress, and it kept getting better. His need to urinate has lessened substantially without the need for medication, and his sexual function has vastly improved. Quite simply, Rezūm turned back the hands of time.
"I'd recommend Rezūm to anybody with my problem," says Ray. "I had never heard of it and didn't know what to expect. But I trusted Dr. Zisholtz and Georgia Urology, and it changed my life."
To make an appointment with a Georgia Urology physician, schedule online or call one of our office locations.
https://www.gaurology.com/wp-content/uploads/FINAL_-GU-blog-size-40.png
484
727
Lizzi Skipper
https://www.gaurology.com/wp-content/uploads/georgia-urology-logo.png
Lizzi Skipper
2020-04-23 13:26:20
2023-07-10 10:29:11
Enlarged Prostate Patient Experiences Life-Changing Rezum Procedure with Georgia Urology