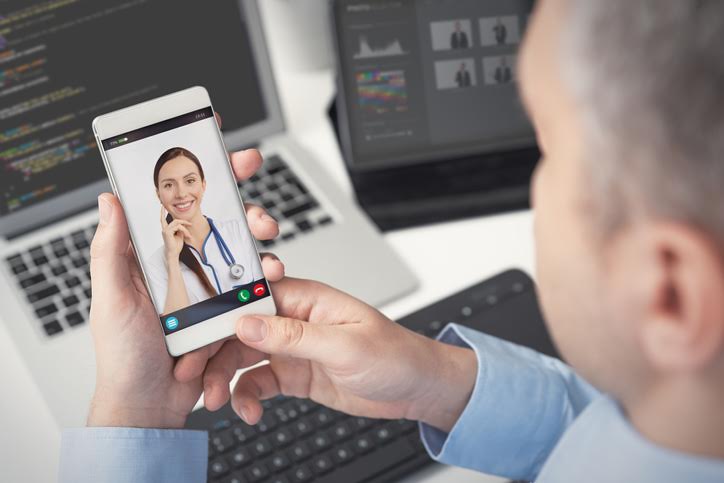 Telemedicine FAQs During the Coronavirus Pandemic
Q. I have cancer and receive ongoing treatment at Georgia Urology. Will I still be able to get this?
A. Yes. We want to ensure you get the care you need. Simply call your local Georgia Urology office to make an appointment. We are following social distancing guidelines, and your safety is our top priority.
Q. I form kidney stones and come to Georgia Urology for care. What happens if I form a kidney stone now?
A. Please call Georgia Urology's Kidney Stone Hotline at 855-STONE-11. We can help manage this problem through our telemedicine portal and if necessary, arrange treatment at one of our emergency locations.
Q. What happens if I have an emergency?
A. Call your local office if you have an urgent urological issue. If you have a life-threatening emergency, call 911. We are trying to keep patients out of emergency rooms if possible. Please understand that you may not be seen by your regular doctor.
Q. I get some of my drugs through Georgia Urology. Can I continue to receive them?
A. Yes. If you usually come to an office to pick up your medication, please call 678-205-8455 to make arrangements for your medication to be delivered. If you need to renew a medication, send your request through the patient portal or call our office.
Q. What if I have a routine problem or question? Should I bother making a telemedicine appointment or just wait until the office opens again? 
A. We can address and treat many urological problems through telemedicine and give some advice to help improve your current situation. Please call your local Georgia Urology office and let us guide you to the appropriate care.
For more information, visit our telemedicine page on our website to learn more about our telemedicine program and to find useful telemedicine resources.
https://www.gaurology.com/wp-content/uploads/0-10.jpg
483
724
Annice Wyatt
https://www.gaurology.com/wp-content/uploads/georgia-urology-logo.png
Annice Wyatt
2020-04-16 14:03:07
2020-04-16 14:03:07
Telemedicine FAQs During the Coronavirus Pandemic