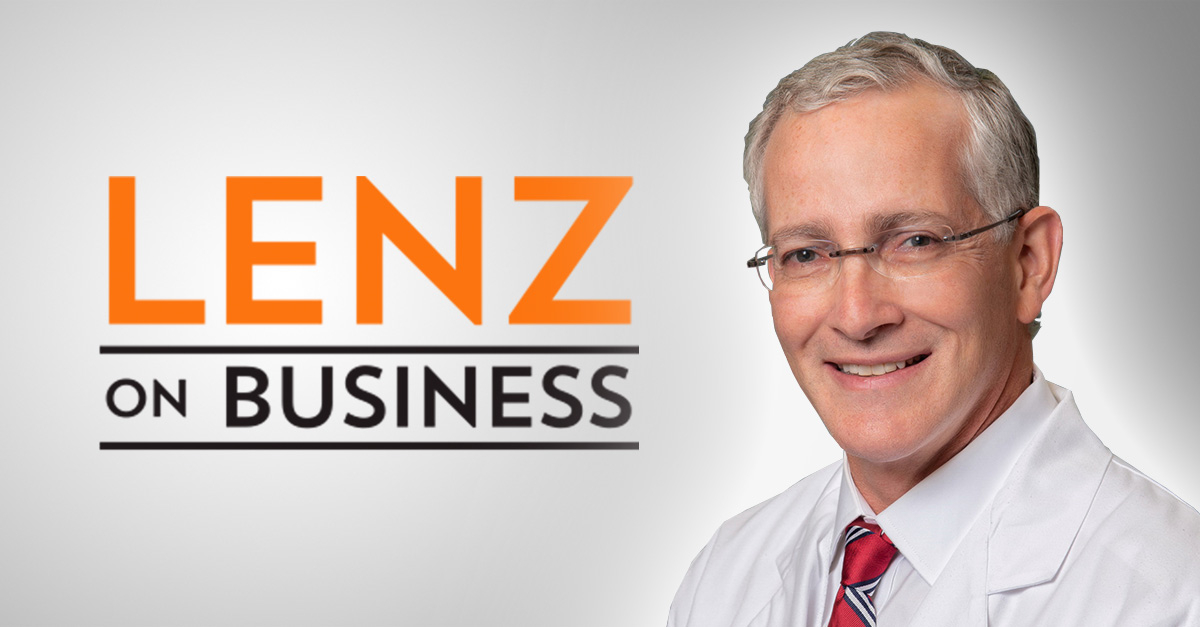 Dr. Andrew Kirsch Appeared on WSB Radio's "Lenz on Business"
On Saturday, December 25, 2021, Georgia Urology Dr. Andrew Kirsch appeared on WSB Radio's "Lenz on Business" to discuss the importance of business management in healthcare.
In addition to being a physician, Dr. Kirsch is a business leader, educator, author, internationally-known lecturer, and much more.
As Medical Director of Georgia Urology, Dr. Kirsch oversees the quality of the practice's urological care. During the show, he explained that "my role is very business-oriented to ensure that we are providing quality medical care while also evaluating numerous initiatives to keep our practice innovative." Having been with Georgia Urology for twenty-one years and recently experiencing the practice's recent 50th anniversary, Dr. Kirsch saw the impact of the pandemic first hand. He spoke about Georgia Urology's commitment to patient care and the practice's success at developing a robust telemedicine program. Now making up around 20% of the practice, Dr. Kirsch commented that "Telemedicine has been such a positive silver lining during this pandemic."
Additionally, Dr. Kirsch discussed his efforts in refining new, advanced surgical techniques such as the Deflux—a minimally invasive procedure to treat children with Vesicoureteral Reflux (VUR).
Later, "Lenz on Business" host, Jon Waterhouse, asked questions about philanthropic efforts which Dr. Kirsch and Georgia Urology have been part of, including his involvement as Chief Medical Liaison for Project Chimps, Georgia Urology's sponsorship at the annual F.A.S.T. Pace Race and 2021 TOUR Championship, and the practice's dedication to providing free PSA screenings with the Giving Kitchen. "Giving is very important in any business, but is especially a priority for Georgia Urology today and for the years to come."
Listen to Dr. Andrew Kirsch on "Lenz on Business" to learn more about business management in healthcare.
https://www.gaurology.com/wp-content/uploads/lob-andrew-kirsch-2.jpg
627
1200
Annice Wyatt
https://www.gaurology.com/wp-content/uploads/georgia-urology-logo.png
Annice Wyatt
2022-02-22 14:24:27
2022-02-22 15:16:31
Dr. Andrew Kirsch Appeared on WSB Radio's "Lenz on Business"