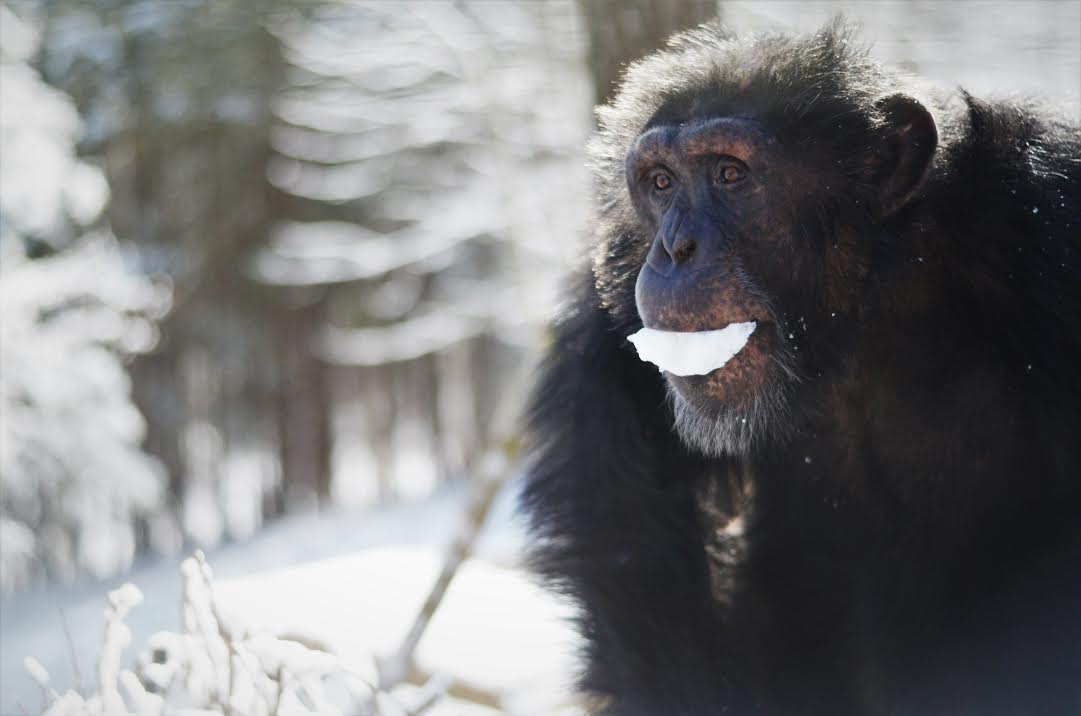 Georgia Urology's Dr. Andrew Kirsch Donates Knowledge and Expertise to Project Chimps
His compassion for children in need helped guide Georgia Urology's Dr. Andrew Kirsch along the professional path of pediatric urology. And now his love for animals finds Dr. Kirsch using his medical knowledge to help a different kind of patient: chimpanzees.
Dr. Kirsch is volunteering as Chief Medical Liaison for Project Chimps, a chimpanzee sanctuary in Blue Ridge, Georgia, where former laboratory research animals receive a second chance to thrive and survive. Nearly 80 chimpanzees call this 236-acre forested facility home. 
He first learned about Project Chimps from his wife, psychiatrist Dr. Susan Kirsch. "We're both animal lovers," he explains, "and we thought it would be nice to visit the facility and talk to the staff about the medical needs of the chimpanzee residents."
While touring the grounds, the couple met Dr. Jessica Silver, Project Chimp's veterinarian.  They soon learned of the myriad of medical and emotional needs these animals have, and quickly became fascinated with the intelligence and personalities primates possess.
Touched by the experience, the couple decided to become involved and initiated discussions with Ali Crumpacker, Executive Director at Project Chimps since 2017. Their ideas aligned with the sanctuary's strategic plan initiative to create a new and innovative model for care and well-being of the chimpanzees. Dr. Andrew Kirsch agreed to recruit and oversee an expanded team of physicians and surgeons, while serving alongside a group of surgical care team consultants. In addition to urology, the surgical team represents orthopedics, gynecology, general surgery, plastic surgery, and more. 
Dr. Susan Kirsch leads the psychiatric consultation and will work closely with Dr. Silver and the animal behaviorist. "It is important to consider the emotional health of chimps," says Dr. Susan Kirsch. "Many of their difficulties are the direct result of their prior captivity for the purpose of medical research."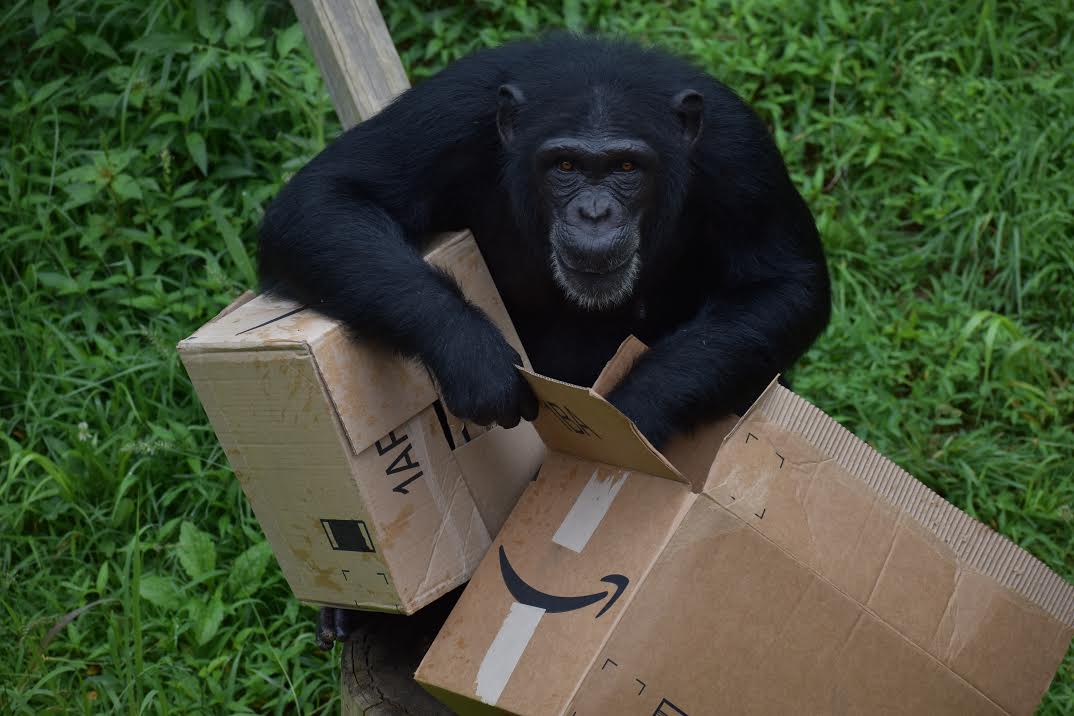 Additionally, a medical care team specializing in hematology and nephrology rounds out the current crop of physician volunteers. Ad hoc committees will be put together to take care of various ailments that may arise among the chimps as identified by veterinarian Dr. Silver. 
"Having a liaison to support the care of these animals makes a lot of sense," says Dr. Andrew Kirsch. "One can provide the best possible care when combining subspecialized human and veterinary medicine. The doctors I have recruited, all fellowship-trained pediatric and adult care specialists, are capable of taking care of all problems in humans and are expected to provide great care to the chimps, who are so closely related to humans."
From a urologic standpoint, Dr. Kirsch's responsibilities will be helping to provide urologic care and support.  
In addition to implementing and expanding Project Chimps' Council of Medical Professionals, Dr. Kirsch says the organization is ramping up its fundraising efforts. Project Chimps was founded in 2014 in anticipation of the landmark 2015 federal government decision to end medical research on chimpanzees. The Humane Society of the United States became a founding financial supporter of Project Chimps, enabling the organization to purchase the property. Additional donations from notable donors helped fulfill the initial capital needs. 
Great strides have been made, including upgrading the chimpanzee villas, transforming the veterinary hospital, and kitchen renovations made possible by celebrity chef Rachael Ray. However, more funding is needed to build the additional infrastructure to meet Project Chimps' goal of eventually becoming a forever home for more than 200 chimpanzees.
According to Dr. Kirsch, he sees no shortage of enthusiasm for the project, which brings great hope that both the medical and financial goals will come to fruition.
"Everyone I talk with about this project thinks it's fantastic and exciting," Dr. Kirsch says. "It's thrilling to be able to help these animals live the best lives they can. They involuntarily dedicated their lives to helping humans. Now it's their time."
For more information about Project Chimps, including donation opportunities, visit ProjectChimps.org.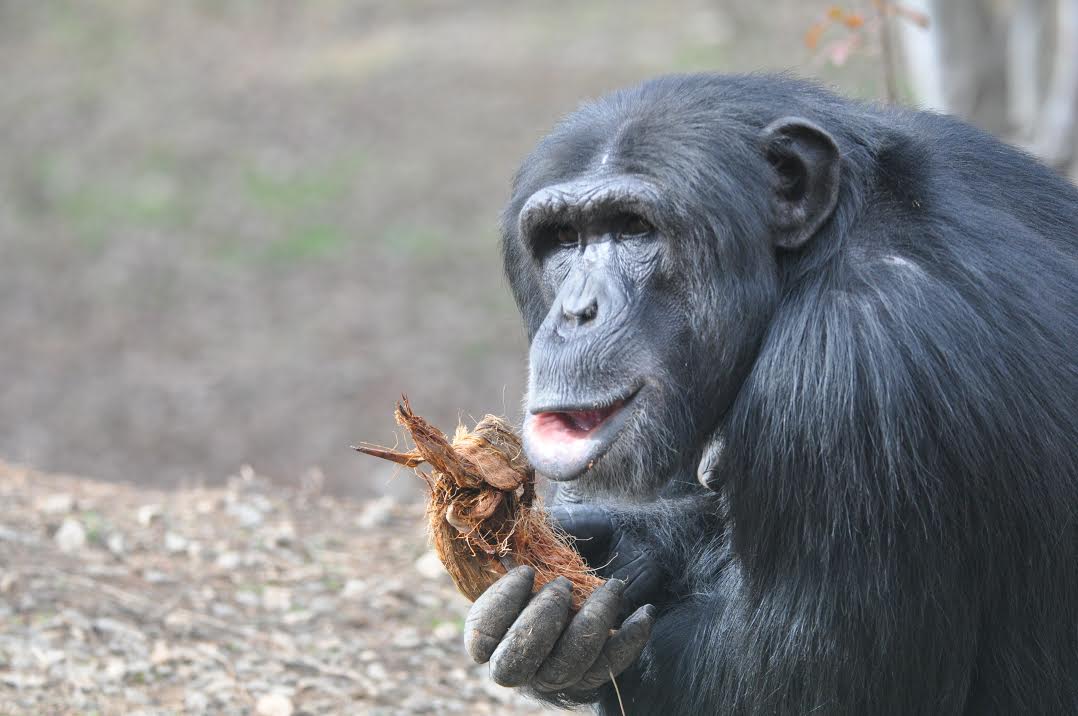 https://www.gaurology.com/wp-content/uploads/project-chimp-blog-photo-2.jpg
716
1081
Lizzi Skipper
https://www.gaurology.com/wp-content/uploads/georgia-urology-logo.png
Lizzi Skipper
2021-01-22 16:05:19
2021-02-02 16:38:45
Georgia Urology's Dr. Andrew Kirsch Donates Knowledge and Expertise to Project Chimps