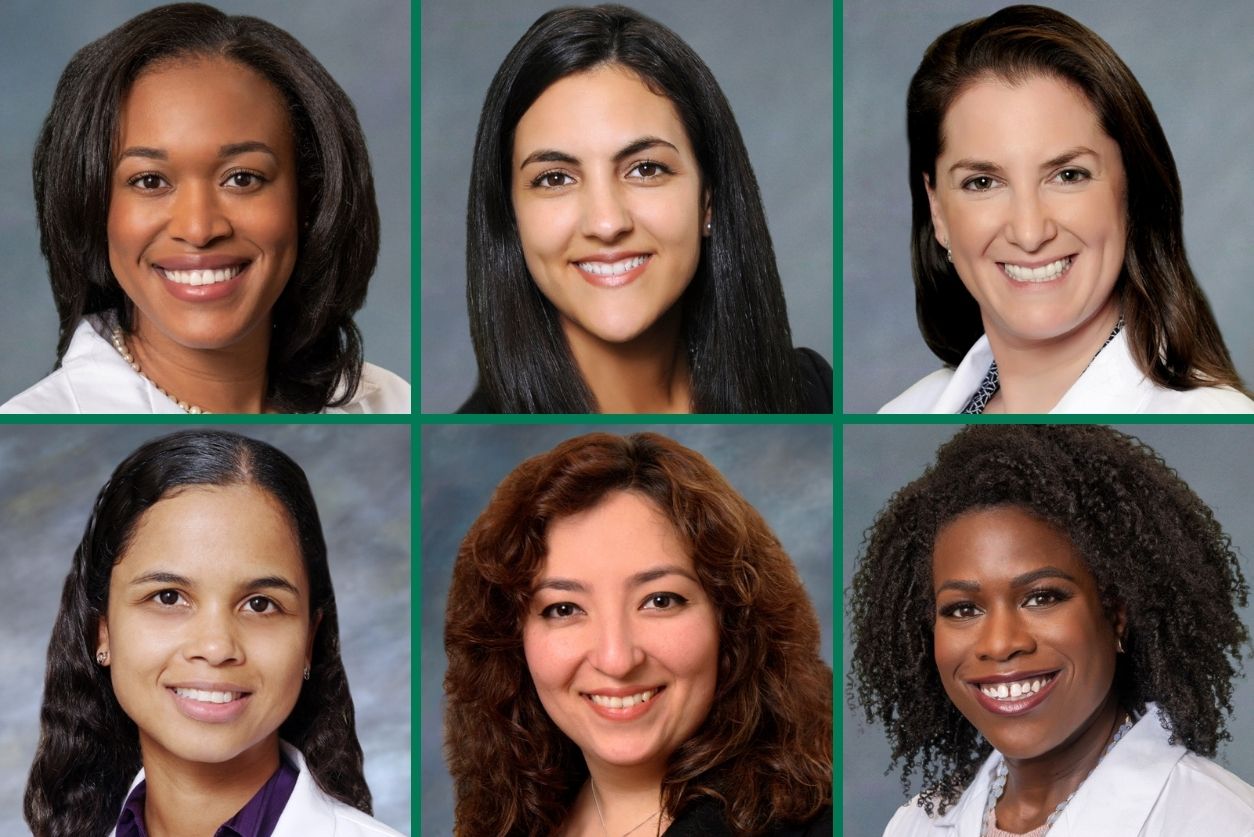 Women in Urology: The Tide is Turning
Traditionally, male physicians have dominated the field of urology. This comes as no surprise regarding a healthcare specialty we typically associate with problems such as prostate cancer and erectile dysfunction. 
However, statistics show things are changing. In 2015, female practicing urologists represented 7.7 percent of the workforce. According to the American Urological Association, this grew to 9.9 percent in 2019. Additionally, a higher proportion of female urologists occupy younger age groups. This is a result of more women graduating from urology residency training in recent years.
"We're definitely seeing more female urologists entering the field," says Georgia Urology's Dr. Brittani Barrett-Harlow. "There's a growing contingency of female residents and female urologists. And within the specialty, there's a lot of support from groups such as the Society of Women in Urology."
With more women now occupying the field of urology, the urological problems prevalent among females are arguably being talked about now more than ever. This includes urinary tract infections, female sexual dysfunction caused by urological issues, kidney stones, and urinary incontinence. The latter occurs in up to 50 percent of women.
Today more attention is being given to the subspecialty of urogynecology. Urogynecologists handle issues having to do with the improper function of the pelvic floor and bladder. Pelvic floor disorders —think pelvic organ prolapse, urinary incontinence, and fecal incontinence— have adverse effects on the bladder, bowels, and reproductive organs. Female patients suffering from conditions such as overactive bladder, bladder pain, stress incontinence, urethral pain, vaginal or uterine prolapse, obstructed defecation, anal incontinence, and perineal injury, often seek help from urogynelcologists. 
Dr. Shenelle Wilson of Georgia Urology, who specializes in urogynecology, sees the significance of a female presence in a historically male-dominated field. "The importance of both women and minority representation in urology is similar," she says, "because you need those diverse thoughts and different viewpoints. We're treating a diverse community and country, so the physician population should reflect that. It's never appropriate to have a homogenous workforce."
As a physician who specializes in sexual medicine and prosthetic urology —with a focus on erectile dysfunction, male incontinence, Peyronie's Disease, and testosterone replacement— Dr. Barrett-Harlow finds herself working with a large male patient base. This, however, allows her to share a different point of view with patients and their families.
"From a female perspective, I can understand their spouse's or loved ones' viewpoint," Dr. Barrett-Harlow says, "and bring them a different perspective of what they're going through and what they can do to remedy it."
Of course, the main objective, she says, is providing the best care possible, and female urologists are available to do just that. 
"Male patients are becoming more comfortable seeing female physicians," she says. "There's no limit in knowledge or skill to take care of a patient of different gender. Oftentimes that difference brings a fresh mindset." 
https://www.gaurology.com/wp-content/uploads/women-in-urology-blog-photo-1.jpg
837
1254
Lizzi Skipper
https://www.gaurology.com/wp-content/uploads/georgia-urology-logo.png
Lizzi Skipper
2020-12-15 18:16:32
2023-01-18 10:12:50
Women in Urology: The Tide is Turning