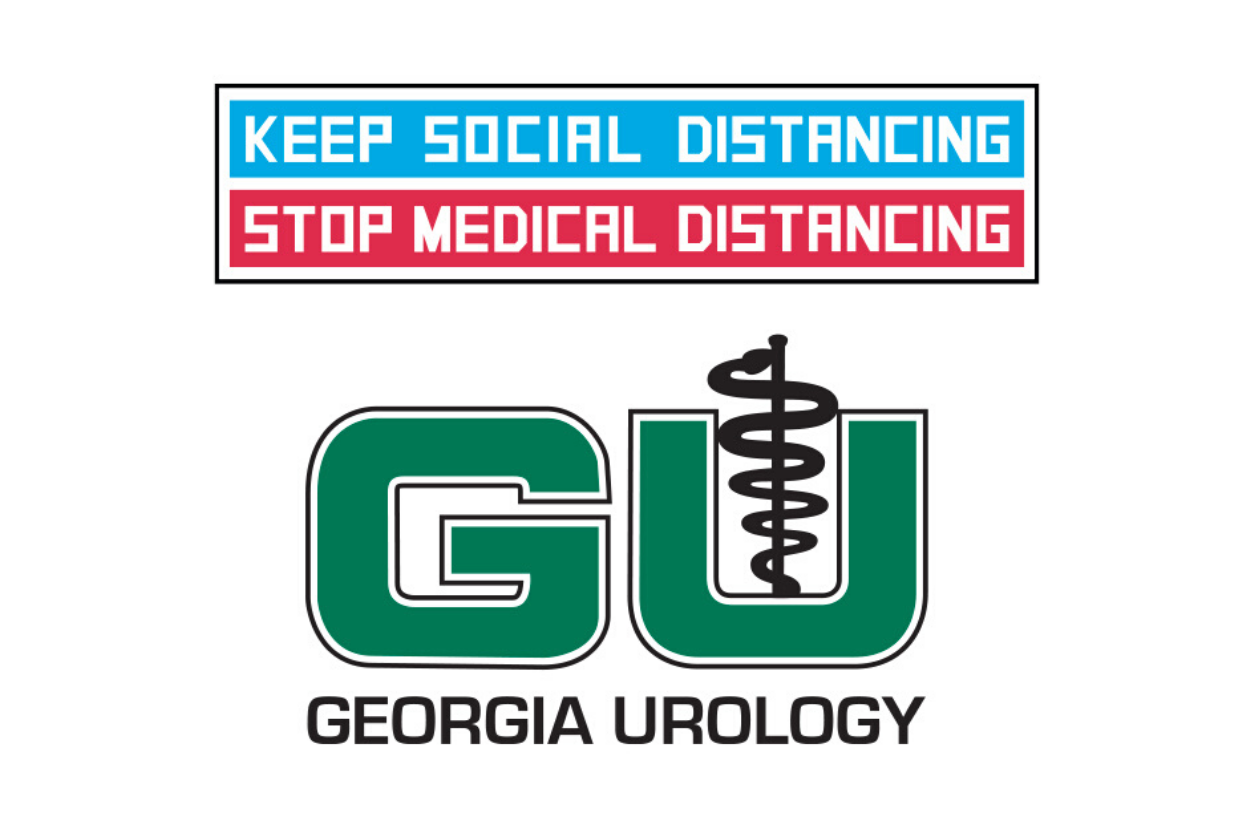 Don't Let Social Distancing Keep You From Getting the Medical Care You Need
Until we have a vaccine for COVID-19, social distancing will be one of the best ways we have to prevent the spread of this dangerous virus. We urge you to keep practicing it, along with good hygiene and wearing a mask. But don't put yourself at greater risk for other health problems by medical distancing, which is delaying or avoiding getting the medical care you need.
Since the early days of the pandemic, public health leaders have warned about the risks of delaying medical care. Delayed diagnosis and treatment of cancer will cause thousands of additional deaths in the next decade. Even delaying routine wellness check-ups and immunizations may have long-term health risks for children.
That's why an alliance of healthcare experts launched a new public service campaign to Stop Medical Distancing, urging people to "Keep social distancing, stop medical distancing." Or, as they also put it, "Do avoid crowds, don't avoid check-ups."
At Georgia Urology, we completely agree. We want you to do everything you can to protect yourself from COVID-19 infection, but not at the cost of other, possibly even more serious health problems. Fortunately, working together, we can do a lot to reduce your risk of infection while getting you the care you need.
When the pandemic first hit, we briefly closed our offices to all non-emergency, in-person appointments. We moved most appointments to our telemedicine platform. Knowing this would be new for many patients, we provided online tutorials and even live practice sessions. For many patients — and even some of our doctors — it has been eye-opening to see how convenient, easy and effective a telemedicine appointment can be. We expect we'll keep using telemedicine a lot even after the pandemic is over.
But as we knew from the beginning, many healthcare needs still require an in-person appointment. So we used our brief period of office closings to strengthen our already quite strict safety practices. Doctors, staff, and patients all wear masks, all the time, and we take everyone's temperature upon arrival. We've moved our check-in process online and send text messages when we're ready for you, all to limit the time you'll spend in our waiting rooms. We're also following — and in some ways exceeding – the CDC's guidance for thoroughly cleaning and sanitizing our offices and exam rooms.
When we were ready to do so safely, we welcomed patients back to our offices, while still using telemedicine visits to limit everyone's exposure. (We've been happy to have you back.) And, thanks to your help, our new safety measures are working well.
So, please, if it's time for your regular prostate cancer screening, make an appointment to get that screening. Catching a problem early could make a big difference in your outcome. If you're experiencing pain from a kidney stone, please don't suffer at home. If your child is having problems with bedwetting or incontinence, don't wait to get them the help they need for a better quality of life.
Protecting yourself from COVID-19 infection is important, but we can help manage that risk while still getting you the medical care you need. Whatever your urologic health concerns or problems, please reach out to us for help. We look forward to seeing you.
https://www.gaurology.com/wp-content/uploads/GU-Blog-Photo-Size-2-1.png
837
1254
Lizzi Skipper
https://www.gaurology.com/wp-content/uploads/georgia-urology-logo.png
Lizzi Skipper
2020-07-16 10:58:49
2020-08-10 11:26:11
Don't Let Social Distancing Keep You From Getting the Medical Care You Need