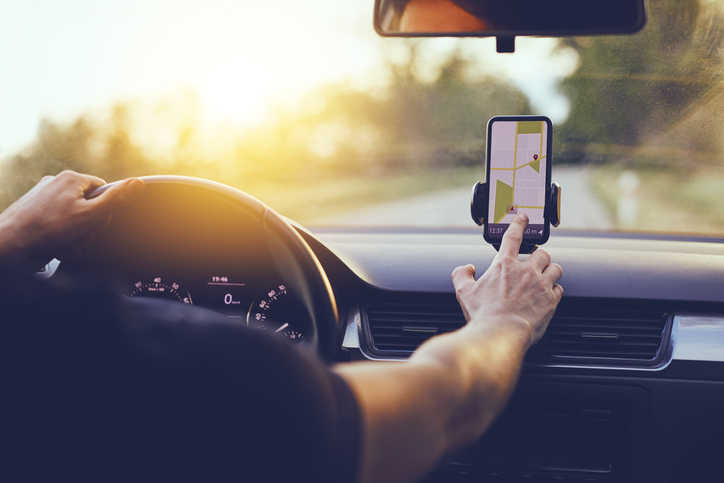 Dr. Haber's Patient Drives Six Hours for Annual Visit
Once a year, Larry Thompson gets in his car and drives six hours from his home in Santa Rosa Beach on the Florida Panhandle to see Georgia Urology's Dr. Mark A. Haber at the practice's Glenridge office.
A retired executive with IBM — he worked there for 35 years, the last 10 of which he spent negotiating major contracts with the likes of large telecommunications companies and major drug manufacturers — Thompson relocated full-time from metro Atlanta in 2013 when his wife retired after a career as a teacher with Cobb County schools.
One by one, Thompson switched almost all of the physicians and dentists that he saw down to Florida — with the exception of Dr. Haber. Such is Thompson's faith in Dr. Haber that he is willing to go to great lengths to maintain the relationship.
"With something like this, he has all of the history," Thompson said. "I just like his style, I like his office."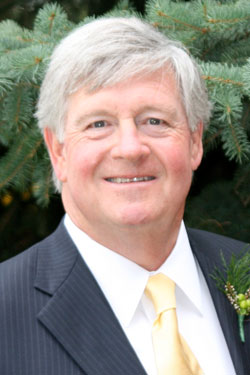 Thompson was first referred to Dr. Haber a number of years ago when his primary care physician noticed that Thompson's Prostate Specific Antigen (PSA) level — the primary test used to measure whether a patient might have prostate cancer — was a bit elevated and thought it merited closer inspection.
"I've always been impressed with his professionalism and his manner," Thompson said of Dr. Haber. "He and I hit it off. He's very professional, very to the point. He's friendly but he doesn't want to talk about a lot of extraneous things that you're not interested in."
Dr. Haber examined Thompson and was not satisfied with what he saw. Out of an abundance of caution, Dr. Haber recommended a biopsy. The biopsy did not reveal prostate cancer so Dr. Haber recommended a course of "watchful waiting."
A few years passed and Thompson's PSA level continued to creep up so Dr. Haber, taking into consideration Thompson's age — Thompson is in his 70s and the average age of a prostate cancer diagnosis, according to the American Cancer Society, is 66 — recommended another biopsy.
Thompson understands that going for a prostate exam and getting a biopsy is something that a lot of men would rather put off. But he's seen firsthand the dangers of doing that. He has a friend from church in Santa Rosa Beach who put it off for too long and now has an incurable case. (According to ACS, the relative five-year survival rate for distant stage prostate cancer — meaning that it has spread to the lymph nodes, bones or other organs — is about 28 percent.)
Again, Thompson's second biopsy did not reveal cancer. Nonetheless, his PSA levels remained high. During the summer of 2015, Dr. Haber recommended a multi-parametic MRI of the prostate, which Thompson had done in metro Atlanta and that necessitated another six-hour drive. Thompson described the MRI as "the gold standard" of technology for detecting prostate cancer. Dr. Haber told him, 'If it's there, we'll be able to see it."
Once again, Thompson was shown to be cancer-free.
"Of course, I was just elated with that," Thompson said.
As a result, Thompson remains perfectly happy to make his annual trip to see Dr. Haber.
"It will be many years before I get to the point, where, even if I had prostate cancer, they probably wouldn't do anything radical," he said. "I'm married to a younger gal. She's 63. I'm still sexually active and I want to stay that way for as long as possible. (Prostate health) is just very important to me."
https://www.gaurology.com/wp-content/uploads/iStock-1146631483.jpg
483
724
Georgia Urology
https://www.gaurology.com/wp-content/uploads/georgia-urology-logo.png
Georgia Urology
2017-01-17 10:53:26
2020-04-03 13:56:32
Dr. Haber's Patient Drives Six Hours for Annual Visit