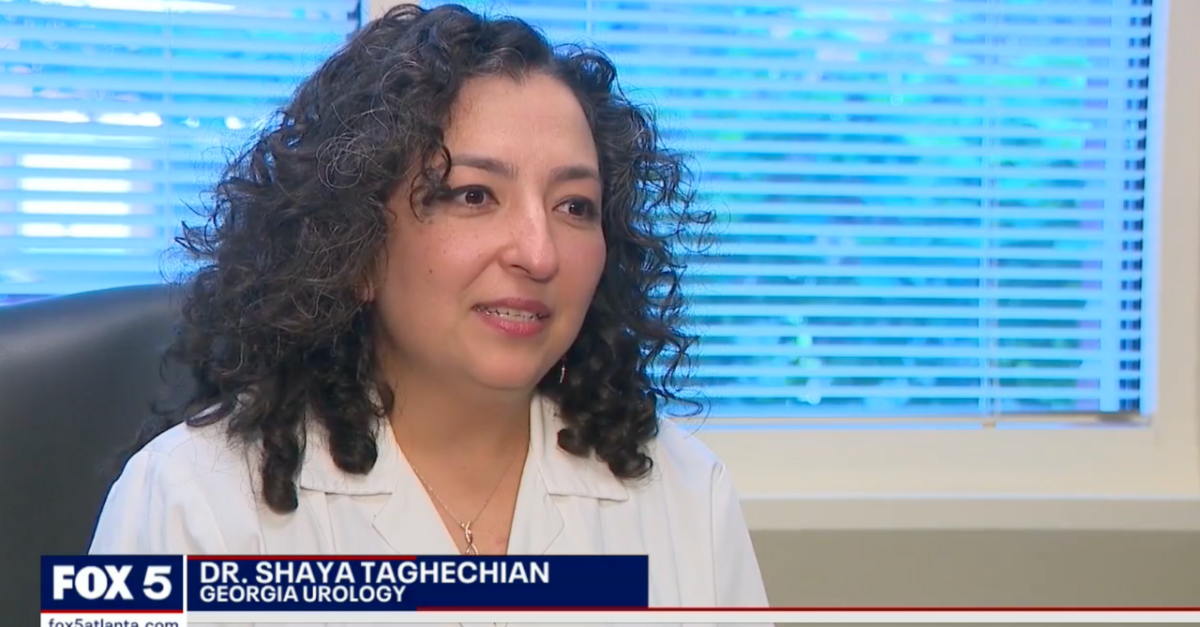 Dr. Shaya Taghechian and Vasectomy Patient Interviewed on Fox 5 News
On August 11, 2022, Fox 5 News interviewed Georgia Urology's Dr. Shaya Taghechian about the significant growth in vasectomy consultations. Brad Slayton, a Georgia Urology vasectomy patient, was also featured in this segment.
Despite the procedure being available for many decades, there is a recent resurgence of vasectomies. At Georgia Urology, the number of vasectomy consultations have tripled, averaging more than 30 per day.
During the segment, Brad Slayton shared why he chose to undergo this outpatient procedure. "I have two kids from a previous marriage, she has two kids from a previous marriage, and we were getting ready for our wedding," explained Slayton. "It was kind of like, 'Four is good; we don't want five."
According to Dr. Taghechian, patients should consider a vasectomy if they have decided to permanently not have children. Although the procedure can be reversed (and Georgia Urology offers that service too), vasectomies are not intended to be.
"I would think it is the husbands, or the men, trying to shoulder some of the burden when it comes to birth control, which I am sure many women appreciate," said Dr. Taghechian. "And it's a safe, easy, quick procedure, guaranteed to work."
Read the full story on Fox 5 or watch the segment below.
Visit our website for more information on vasectomy or schedule a consultation online with a Georgia Urology physician.
https://www.gaurology.com/wp-content/uploads/shaya-taghechian-fox-5.png
720
1280
Annice Wyatt
https://www.gaurology.com/wp-content/uploads/georgia-urology-logo.png
Annice Wyatt
2022-08-26 13:57:10
2022-08-26 13:57:10
Dr. Shaya Taghechian and Vasectomy Patient Interviewed on Fox 5 News