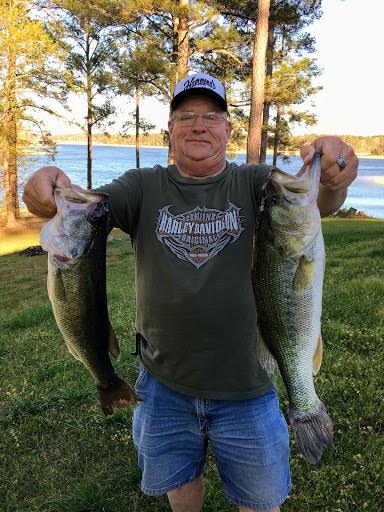 Dr. Sharpe Treats Patient's Hidden Kidney Stones and Bladder Condition
Richard Head wasn't aware there was a blockage in his body that prevented his kidney from functioning properly. He also wasn't aware that there was blood in his urine, as he was not experiencing any pain or discomfort in these areas. Unfortunately, some health issues do not cause overt symptoms until they've turned into severe problems.
Thankfully, Richard always visited his doctor for regular check-ups. When he received an abnormal blood check result, Richard's general practitioner referred him to Dr. Brent Sharpe at Georgia Urology.
Dr. Sharpe immediately ran further tests in order to find answers. Their results revealed two large kidney stones that were both seven millimeters in size. With the average size of a kidney stone in the range of three to four millimeters, Dr. Sharpe decided that it would take two separate procedures to resolve the issue. First, he removed the stones. Then he considered another possible cause for abnormal test results, so he performed a MAG3 renal perfusion study in order to see whether Richard's kidney was also blocked.
The MAG3 renal scan revealed that Richard's right kidney was holding fluid, so he was taken to surgery. Dr. Sharpe discovered a blockage in the last third of Richard's ureter, which is the tube that drains the kidney. The blockage was in his pelvis. As a temporary solution, Dr. Sharpe immediately placed a stent that aided kidney function. After several additional cautionary procedures, including a cancer biopsy that was negative, Dr. Sharpe determined that a robotic ureteral reimplantation would be needed to permanently address the issue.
Dr. Sharpe shared an analogy with Richard to help him understand what the procedure would entail. He described, "It's a little like a garden hose. If you cut a hose where there's a blockage, you have to move the plant you're watering closer to the hose. In this surgery, we needed to move Richard's bladder about three inches out of the pelvis to make up the difference in missing length and reconnect it. In this case, you're mobilizing or re-implanting the tube that drains the kidney and the bladder, bringing the bladder out of the pelvis."
Not only was the surgery successful, but, thanks to the small incisions that Dr. Sharpe made with the robotic device during surgery, Richard's hospital stay and recovery time were remarkably reduced. If Richard chose to go the route of open surgery, he could have been in the hospital for a week, which may have been followed by several months of recovery time. However, Richard left the hospital the next day after his surgery. In general, robotic surgeries speed healing and as a result, Richard's recovery lasted only a week.
Finally, A repeat MAG3 renal scan was performed after recovery in order to affirm that the surgery had improved the function of the kidney.
"I'm so glad to have had the opportunity to improve Richard's quality of life," Dr. Sharpe said. "I couldn't have asked for a nicer patient to care for. I've been very blessed with patients who are a joy to take care of. I encourage anyone who is having a urological surgery to considering getting a second opinion from a specialized robotic surgeon to see if that form of surgery would benefit you."
As for Richard, he was ecstatic to have his body and health back to normal. Most of all, Richard was thankful for Dr. Sharpe. "I really like his personality, and I like his way of doing things," Richard explained about his experience with Dr. Sharpe. "It was great having someone who always gets straight to the point and never messes around."
Learn more about Dr. Brent Sharpe or schedule an appointment with him here.
https://www.gaurology.com/wp-content/uploads/unnamed-4.jpg
512
384
Georgia Urology
https://www.gaurology.com/wp-content/uploads/georgia-urology-logo.png
Georgia Urology
2017-07-25 10:16:37
2021-08-03 16:06:37
Dr. Sharpe Treats Patient's Hidden Kidney Stones and Bladder Condition