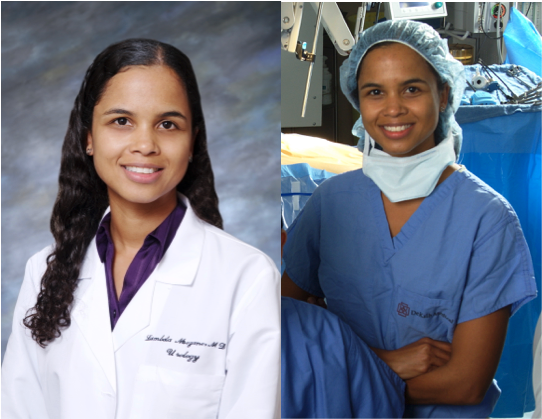 Dr. Lambda Msezane Featured In Women's History Month Panel
April 5, 2017 (Atlanta) — Georgia Urology's Dr. Lambda Msezane was featured in a career panel honoring Women's History Month. The Office of Inclusion & Diversity at Marist School, Dr. Msezane's alma mater, hosted the panel on Thursday, March 23rd, at the Ivy Street Lecture Hall. Dr. Msezane, along with two other women, discussed how they overcame the gender gap in multiple fields, including the often male-dominated urology.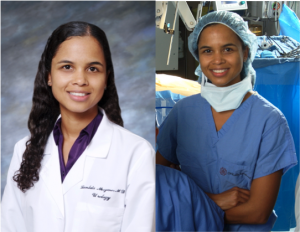 Only eight percent of practicing urologists are female, according to a recent online medical poll. After conquering the largest gender disparity in the medical field, Dr. Msezane wanted to inspire other young women to not be intimidated by those statistics. In this panel, she covered what trials and tribulations she has faced during her path to becoming a urologist and overcoming the gender gap, as well as the major successes she has accomplished
"I'm often asked, 'What made you choose Urology? I thought that only men chose that specialty.' As we now take a stronger look at all the STEM fields of study, no one should be asking that question to a female in any line of work," Dr. Msezane said. "We need to continue to encourage young women to pursue whatever field that interests them. The benefits of hard work, regardless of which gender produced the results, benefit all humankind. As we celebrate women's history month, we are encouraged to know that women can do anything that suits them and excel!"
Dr. Msezane earned her Bachelor of Arts degree from the coveted Princeton University and her Doctor of Medicine degree from Temple University in Philadelphia. On top of her impressive education, Dr. Msezane has also earned a plethora of awards, including the American Urology Association's Travel Urology Award and the Schoenberg Research Scholar Award at the University of Chicago for her research on prostate, urothelial biology, and bladder cancer.
The panel provided an opportunity for students to learn about the successes of women in the workforce. Dr. Msezane encouraged other young women to follow in her footsteps in accomplishing their goals regardless of their gender.
Dr. Msezane said of the event, "I was excited by the amount of questions from young ladies asking if it was true that one can be both successful and have a family. I brought my kids with me to sit in the audience, both to see what a great school Marist is and to reaffirm that the answer is 'Yes!' Women can do both very well!"
To learn more about Dr. Lambda Msezane, click here. Make an appointment with Dr. Msezane today.
https://www.gaurology.com/wp-content/uploads/Dr.-Msezane.png
419
542
Georgia Urology
https://www.gaurology.com/wp-content/uploads/georgia-urology-logo.png
Georgia Urology
2017-03-20 13:31:04
2020-04-03 14:25:54
Dr. Lambda Msezane Featured In Women's History Month Panel