Carrie A. Collin, MSN, FNP-BC, CURN
Certified Family Nurse Practitioner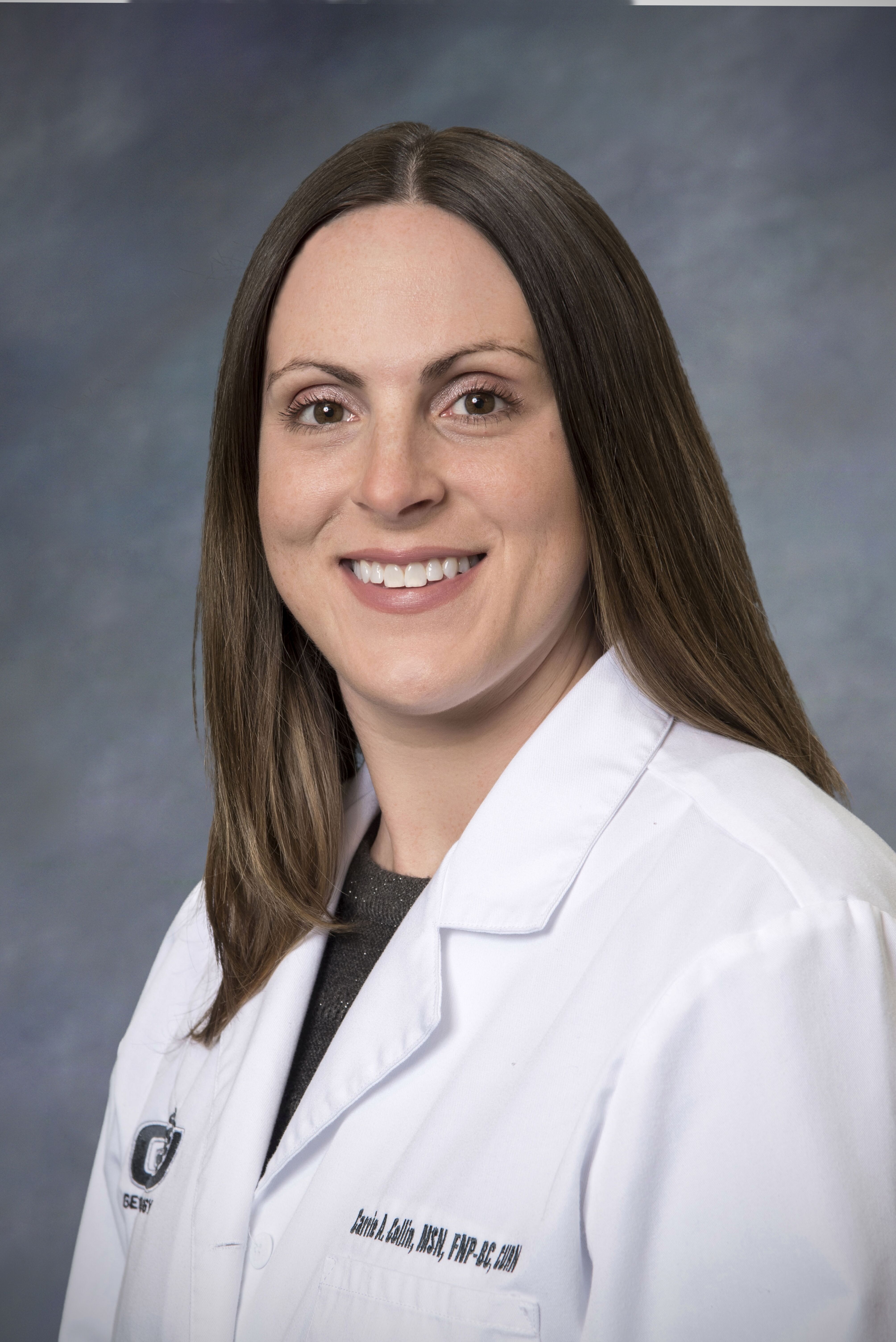 Carrie Collin grew up in Connecticut and earned her Bachelor of Science degree in Nursing in May of 2005 at Quinnipiac University. Years later received her Masters of Science in Nursing in the spring of 2017 from Chamberlain College of Nursing in Illinois.
Carrie joined Georgia Urology in August of 2018, and works out of their Marietta and Glenridge offices. She maintains all confidential personnel files, license, and CPR compliance records, interprets appropriate lab tests, and manages and treats various patient conditions with special interest in Urologic Oncology.
Carrie has certification with The American Nurses Credentialing Center, is a certified Urologic Registered Nurse, and has been awarded The Nightingale Award for Excellence in Nursing and the Patient Safety Full Circle Award.
She also achieved her first written publication while working in Urology: Bellas, N., Collin, C., Haddock, P. & Wagner, J. (2015). Pre-Operative Education Classes Prior to Robotic Prostatectomy Benefit Both Patients and Clinicians. Urologic Nursing. 35:5, 281-285.
She is a member of Sigma Theta Tau International Honor Society of Nursing, The National Society of Leadership and Success, and The Society of Urologic Nurses and Associates.
She currently lives in Woodstock with her husband, daughter, and beloved dog. She enjoys traveling, cooking, trying new restaurants, and spending time with family and friends.