Mark A. Haber, M.D., F.A.C.S.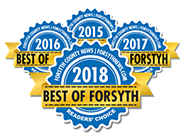 Dr. Haber completed his undergraduate degree summa cum laude at SUNY at Binghamton. He graduated from Emory University School of Medicine. He then completed an internship in internal medicine at Emory University and a residency in general surgery at Emory University as well as another residency in urology at the University of Alabama at Birmingham.
Dr. Haber's areas of urologic expertise are female urology, endourology, urologic oncology, and robotic surgery. Dr. Haber is a fellow of the American College of Surgeons and a member of the American Urological Association.
A native of Buffalo, New York, Dr. Haber is married and has three children. His outside interests include cycling, running, and cooking.
Sees Patients in:
Expert in:
Conditions I Treat: