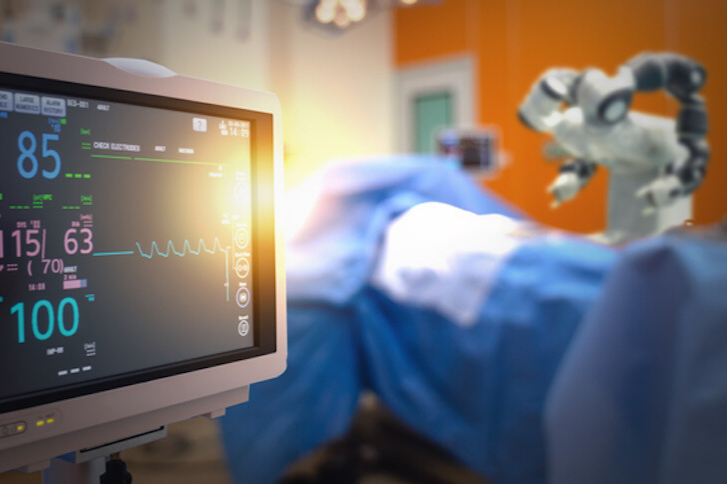 The Next Generation of Robotic Urologic Surgery
Some patients tell me when they first hear about "robotic surgery," they envision a doctor in a control room far away from the operating theater, lounging away while the robot performs the critical parts of the procedure. I usually let out a sensible chuckle at this because luckily (at least for now), this couldn't be further from the truth. On the contrary, I firmly believe that the advent of robotic surgery has afforded me a level of literal closeness to the anatomy that is unparalleled compared to a traditional open approach. For certain pelvic surgeries where deep stitches used to be thrown on the basis of feel alone, it has now become a world of perfect visualization and clarity to the level of the millimeter thanks to the high definition enhancement of the robotic camera. This, in conjunction with incisions that span by the millimeters instead of larger open cuts, have made operations for the prostate and kidney more favorable to the robotic approach.
That is not to say robotic surgery is a perfect, painless, and stress-free technique! The same stakes with trials and tribulations exist for a robotic operation as it does for an open one. For every case, there is an asleep and vulnerable patient, whose life is still literally in my hands. This comes with an enormous level of pressure, responsibility, and healthy trepidation. It also blesses me with a tremendous sense of privilege and humility to be given this opportunity to provide care or a cure. I suspect every healthy surgeon has these mixed emotions no matter the level of training or type of operation.
Personally, I am fortunate enough to receive advanced urologic robotic training during my residency at the Lahey Clinic in Boston, followed by a fellowship in robotic urologic oncology and reconstruction at Temple University in Philadelphia. Under the tutelage of Dr. Daniel Eun, we pushed the envelope on what the robot could do for patients. In addition to the traditional robotic procedures of radical prostatectomy (removal of the prostate for cancer) and partial nephrectomy (removal of a kidney tumor while keeping the kidney intact), we popularized the robot for benign urology conditions such as ureteral strictures (robotic ureteroplasty) or large prostate glands (robotic simple prostatectomy). We reconstructed ureteral strictures using specialized grafts and near-infrared fluorescent imaging to look at blood flow in real-time via the robot. We also finely dissected out large benign prostate glands (BPH) with the robot allowing patients who were dependent on catheters to urinate again.
I am blessed enough to be embraced by patients and colleagues here so far. I hope to share these wonderful robotic techniques at Georgia Urology while committing to our mission statement of excellence in patient care. Still, we must all remind ourselves that no matter what new toys or technology arise, the patient interaction and the trinity of being affable, available, and able are perpetually paramount. After all, good tools do not make a good surgeon— a good surgeon simply puts his tools to good use.
https://www.gaurology.com/wp-content/uploads/FINAL_-GU-blog-size-1.png
484
727
Christine Mahin
https://www.gaurology.com/wp-content/uploads/georgia-urology-logo.png
Christine Mahin
2019-12-03 11:35:44
2020-04-08 16:37:54
The Next Generation of Robotic Urologic Surgery