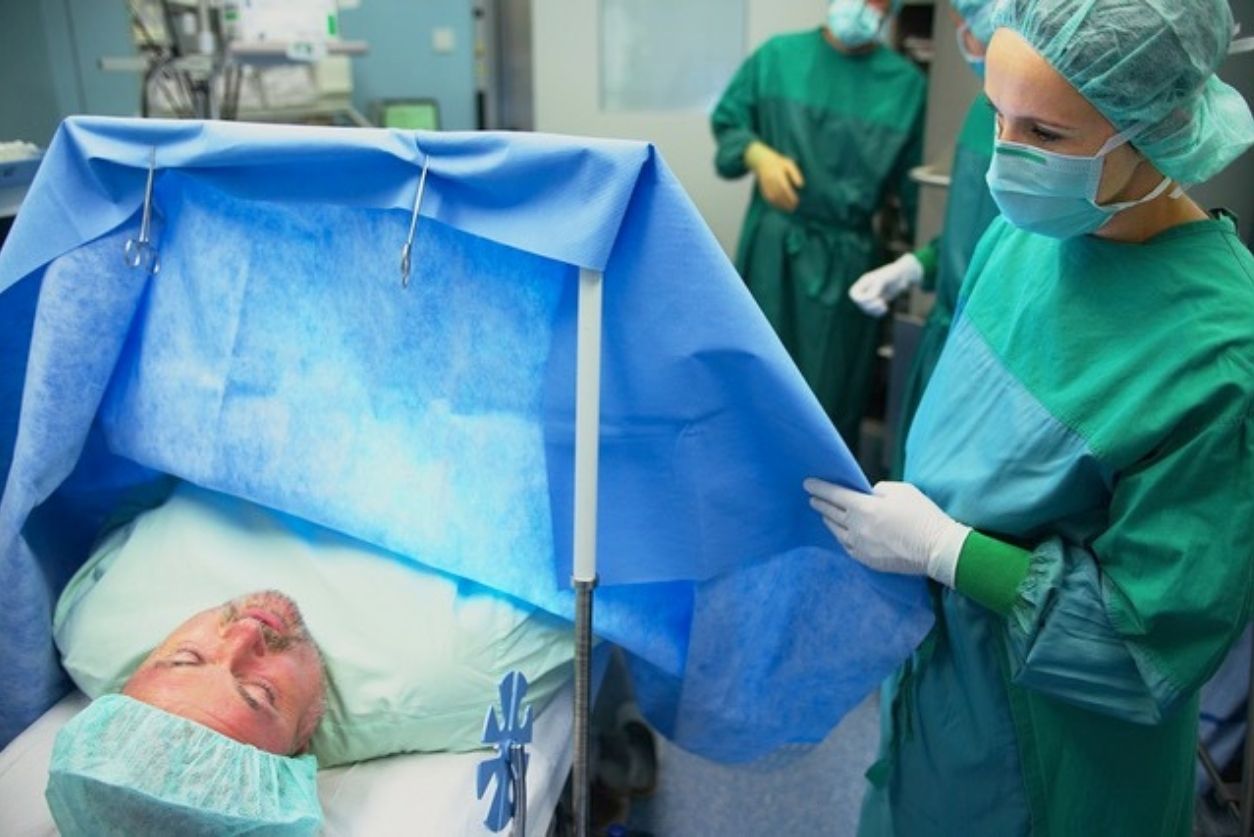 Georgia Urology Adopts Groundbreaking Enlarged Prostate Surgery
Georgia Urology's Dr. Brent Sharpe counts himself fortunate to not only witness revolutionary breakthroughs in his field, but to be a purveyor himself.
When treating patients for benign prostate hyperplasia (BPH), otherwise known as prostate enlargement, Dr. Sharpe can now offer the option of the groundbreaking enlarged prostate surgery Aquablation TURP, a game-changing urological procedure. Georgia Urology is the first practice in three surrounding states to perform the surgery.
BPH is a very common condition in which the prostate grows and obstructs the flow of urine. Its effects on the urinary system include decreased flow, difficulty starting the flow, starting and stopping during urination, frequency, urgency, and commonly getting up at night to use the bathroom.
Aquablation TURP by Procept BioRobotics utilizes the clarity of real-time multidimensional imaging, the accuracy of an autonomous robot, and the power of a heat-free water jet to produce a more reliable and predictable surgery. The use of real-time ultrasound permits for key structures to be identified to allow for normal sexual function and continence, as well as to determine the exact size and shape of the prostate.
The automatic robotic device allows for faster and more predictable removal of tissue. In fact, operative times may be reduced as much as 50 percent. Finally, by not using heat energy during the procedure there is a reduction in the typical complications associated with standard TURP.
"It's really revolutionizing robotic surgery for men with benign prostate hyperplasia," Dr. Sharpe says, " which may make other forms of transurethral surgery obsolete."
After suffering from an enlarged prostate for approximately 12 years, Roger Lance of Buford, Georgia opted for Aquablation TURP and walked away astonished by the results.
Lance says the high-pressure saline stream basically obliterated the obstruction quickly and efficiently. The surgery itself only required an overnight hospital stay. After a one- to two-week recovery period, Lance says he regained bladder control, and things improved greatly.
"I haven't been able to go to the bathroom like this since I was a teenager," Lance says. "It's just amazing how much it changed everything."
Millard Hixson of Toccoa, Georgia echoes the same sentiment. With an enlarged prostate four times larger than normal, Dr. Sharpe suggested they take action. Hixson chose Aquablation TURP.
"I couldn't imagine the procedure going as good as it did," he says. "It's made a big difference. I don't get up at night anymore, and I'm able to sleep a lot better. I didn't realize how much continuous sleep night was important. Now I can sleep for seven to eight hours straight. I have a lot more energy now."
According to Dr. Sharpe, providing this type of relief and lifestyle change to patients via groundbreaking technology remains one of the most rewarding aspects of his career as a urological surgeon.
"Every patient I've worked with has experienced a significant reduction in symptoms, and they're extremely satisfied," Dr. Sharpe says. "As a surgeon, you can't hope for a better outcome than that."
For more information about this groundbreaking enlarged prostate surgery, you can contact Dr. Sharpe at 678-205-8387 or schedule an appointment.
https://www.gaurology.com/wp-content/uploads/Georgia-Urology-Adopts-Groundbreaking-Enlarged-Prostate-Surgery-blog-photo.jpg
837
1254
Georgia Urology
https://www.gaurology.com/wp-content/uploads/georgia-urology-logo.png
Georgia Urology
2019-02-27 12:11:34
2023-07-10 10:29:12
Georgia Urology Adopts Groundbreaking Enlarged Prostate Surgery