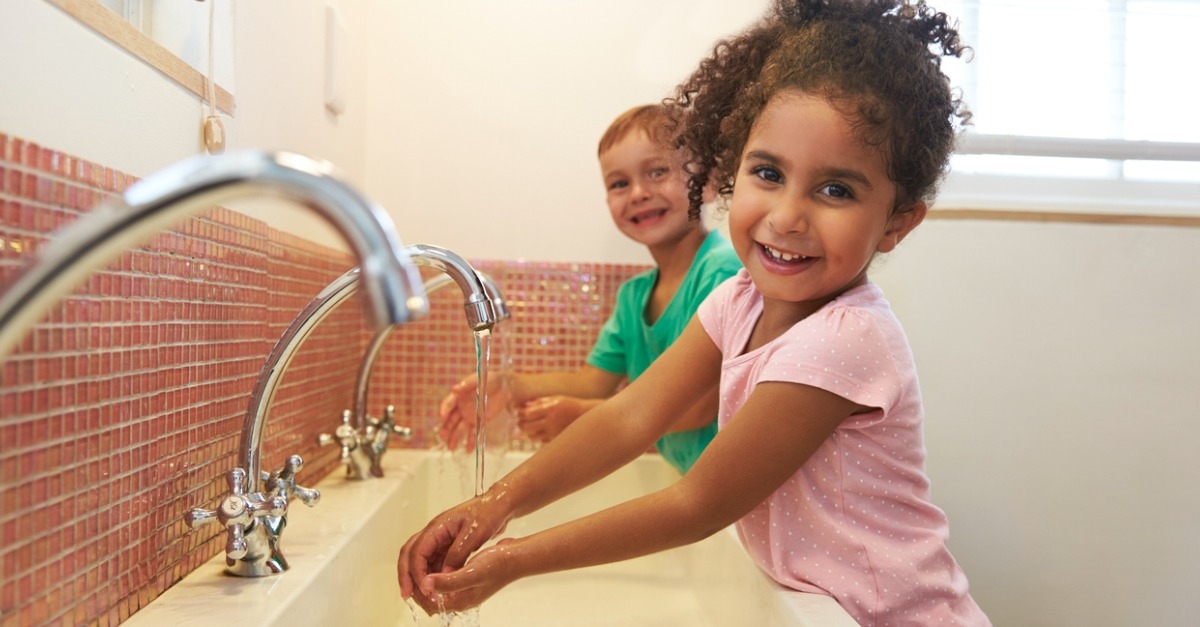 How to Help Children with Urinary Incontinence at School
By Dr. Wolfgang Cerwinka, M.D.
More than 90% of children will be toilet trained at the age of 5 years. At that age, the most common type of incontinence is bed wetting or enuresis. Urinary incontinence is the involuntary loss of urine and may be caused by a variety of reasons. Bed wetting may be the sole problem or may occur together with daytime urinary incontinence.
If bed wetting is associated with daytime urinary incontinence at school, it may be regarded as the nightly expression of the same problem that occurs during waking hours. Therefore, that issue will respond well to the treatment of daytime urinary incontinence.
Learn more about daytime urinary incontinence at school below!
What Causes Urinary Incontinence at School?
Gaining control over bladder and bowel is a process that depends on normal anatomy (e.g., normal bladder size), function (e.g., the normal ability of the bladder to relax when storing urine) and learned behavior (e.g., ability to sense a full bladder). Bladder and bowel problems occur often together and are summarized under the term bladder-bowel dysfunction (BBD).
The reason for this association is that bladder and rectum share the same embryological origin, the same nervous control, and are located in close proximity. It is easy to imagine how a full rectum with constipation that is located behind the bladder will reduce the space for the bladder to hold urine. Therefore, bladder and bowel problems should be managed in concert. Since behavior and learning are an important part of gaining bladder and bowel control, patients with behavioral (e.g, ADHD) and learning disabilities are often diagnosed with BBD. Training the bladder and bowel is a process that will take time and requires patience.
Children with urinary continence at school typically suffer from urgency incontinence (inability to postpone voiding). These children are initially managed by prolonged toilet training and eventually will see their pediatrician who, if comfortable with this problem, will implement basic treatment. If urinary incontinence persists and is deemed socially unacceptable, patients are referred to a pediatric urologist.
At Georgia Pediatric Urology, patients are seen in the HAWK ("Help Awaiting Wet Kids") Clinic, which was specifically established for the treatment of BBD. Extended clinic visits allow finding the correct diagnosis and time to discuss treatment options in detail. At the initial clinic visit, besides obtaining the medical history and performing a physical exam, basic tests will be done such as a urinalysis (urinary tract infection may cause incontinence), a renal-bladder ultrasound (verify a normal anatomy), a postvoid residual ultrasound (verify complete bladder emptying) and a uroflow test (verify normal urine flow from the bladder).
How Do You Treat This?
Management of urinary incontinence is initially empiric and a step-wise process. This means that treatment is based on what in our experience works best, and, if urinary incontinence persists, to include other treatment options. Basic management encompasses behavioral and dietary modifications and to work with the school to allow children to visit the bathroom as necessary. Further, balancing fluid intake, reducing foods that will cause bladder over-activity (e.g., caffeine), treating constipation, and proper voiding (in a timely fashion and complete) also help.
If urinary incontinence persists, either biofeedback training (if patients have a hard time emptying their bladders completely) or the addition of bladder-relaxing medications are options. If treatment is still not successful, a video-urodynamic study will be scheduled in the office which is a test where a bladder catheter has to be placed to specifically study bladder function and to determine the exact cause of incontinence.
Typically, one or a combination of treatment modalities paired with continued toilet training and time to allow the urinary system to mature will successfully manage urinary incontinence in affected children.
If you have any more questions or concerns about urinary incontinence at school, click here to contact the pediatric urologists at Georgia Urology.
https://www.gaurology.com/wp-content/uploads/how-to-help-children-with-urinary-incontinence-at-school.jpeg
627
1200
Lizzi Skipper
https://www.gaurology.com/wp-content/uploads/georgia-urology-logo.png
Lizzi Skipper
2019-08-05 12:55:01
2023-01-31 09:02:24
How to Help Children with Urinary Incontinence at School