Combined rating across 10+ review sites! Read what patients are saying on:
Reputation Summary
Carl Capelouto, M.D.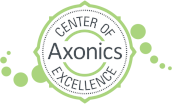 2023
Castle Connolly
Top Doctor
Dr. Carl C. Capelouto graduated Phi Beta Kappa and magna cum laude from the University of Florida. He graduated magna cum laude and Alpha Omega Alpha from Emory University School of Medicine. He then completed his internship at Brigham and Women's Hospital, Harvard Medical School, and completed his residency in the Harvard program of Urology.
Dr. Capelouto's areas of expertise include minimally invasive treatments of many urological conditions. He is a leader in the treatment of enlarged prostate/benign prostatic hyperplasia (BPH), with a special focus on the innovative and minimally invasive UroLift System, Rezūm, and Aquablation Therapy procedures. In fact, Dr. Capelouto was among the first in the Southeast to offer the UroLift procedure. He has performed over 500 outpatient radiation seed implantation procedures for prostate cancer. He performs the full spectrum of minimally invasive treatments for the prostate, kidney stones, including sound wave lithotripsy, and minimally invasive treatments such as ureteroscopy and percutaneous procedures for larger stones. A major focus of his practice is the treatment of bladder conditions, including overactive bladder and urinary incontinence.
Dr. Capelouto has performed over 1,000 female sling procedures for stress urinary incontinence. He performs botox injections and offers nerve stimulation treatments for overactive bladder and urge incontinence. In addition to being one of the first physicians in Georgia to perform an Axonics Sacral Nerve Modulation Implant, Dr. Capelouto was the first physician in metro Atlanta to receive a Center of Excellence (COE) designation for this procedure. Only awarded to a select group of urologists, the COE designation highlights Dr. Capelouto's high-level experience with Axonics. Dr. Capelouto is also one of the acknowledged experts in the field of no-scalpel vasectomy and has performed over 5,000 of these procedures. He is also a COE for the UroLift procedure and an instructor of this for other urologists.
A graduate of the Emory University School of Medicine, he completed his general surgery and urology training at the Harvard Program in Urology in Boston, Massachusetts. He is a member of the American Urological Association, Southeastern Urological Association, and Atlanta Urological Association.
Atlanta magazine has named him a Top Doctor for seven consecutive years. Dr. Capelouto, a native of Tallahassee, Florida, also enjoys photography.