Combined rating across 10+ review sites! Read what patients are saying on:
Reputation Summary
Michael Garcia-Roig, M.D.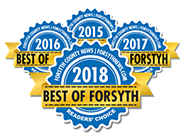 Dr. Garcia-Roig received his undergraduate degree in English from the University of Florida and his doctor of medicine from Jefferson Medical College in Philadelphia, where he was also awarded the Michael Grasso Prize in Urology. He completed his surgical residency in his hometown of Miami, Fla. at Jackson Memorial Hospital and received the Resident Research Award for his publications and contributions to renal cell cancer. Dedicated to providing the best patient care, he completed his fellowship in pediatric urology at Emory University School of Medicine & Children's Healthcare of Atlanta. Dr. Garcia-Roig has been with the Georgia Urology team ever since.
Committed to improving patient outcomes, Dr. Garcia-Roig has continued to be involved in research, focusing on topics such as vesicoureteral reflux, kindey stones, and spina bifida related outcomes. His knowledge and expertise have led him to spearhead a variety of research projects. He has published extensively, serving as author or co-author of more than 60 publications, including peer-reviewed articles, reviews, and abstracts. He is board-certified by the American Board of Urology, a diplomate of the American Board of Urology, and an active member of the American Urological Association. He also serves as the director of the HAWK Center, the co-director to the Differences of Sexual Differentiation (DSD) clinic, and a member of multiple subcommittees within Georgia Urology.
Outside of the office, Dr. Garcia-Roig loves to spend time with his wife and three children. With a special interest in trying new dishes, Dr. Garcia-Roig often spends his time eating at new restaurants and cooking food with his family. He also enjoys going on long hikes and traveling.
Sees Patients in:
Conditions I Treat: